Engineers at S&S Worldwide in Logan may dub their newest project the "little brother" of its counterpart, the 4-Dimension, but don't be fooled — the 4-D Free Spin is set to provide an unmatched suspended experience.
The $7 million ride — with a speed of 38 miles per hour on a 1,265-foot track — is currently undergoing prototype testing at the Logan plant on 2500 North, not far from the highly successful Zip Line creation. By April or late May of next year, the 4D Free Spin will debut at a yet-to-be-named amusement park somewhere in the U.S.
The Free Spin earns its distinction from its "big brother" 4D — which debuted at Six Flags in 2002 — because the "free spins" the eight-passenger ride induces are not mechanically controlled, explained Mike Worley, senior mechanical engineer. Riders are suspended off to the side of the coaster track, where the seats spin independently.
S&S wants to make "a more family-friendly ride with more variability where with each time you ride it you get a different experience," explained Worley, when describing the 4-D Free Spin.
The Free Spin ride thrives on natural dynamics — and even personal interaction with the movement of a person's feet — to invoke spins. But the 4-D Free Spin is using old technology in a new way to help control some of that.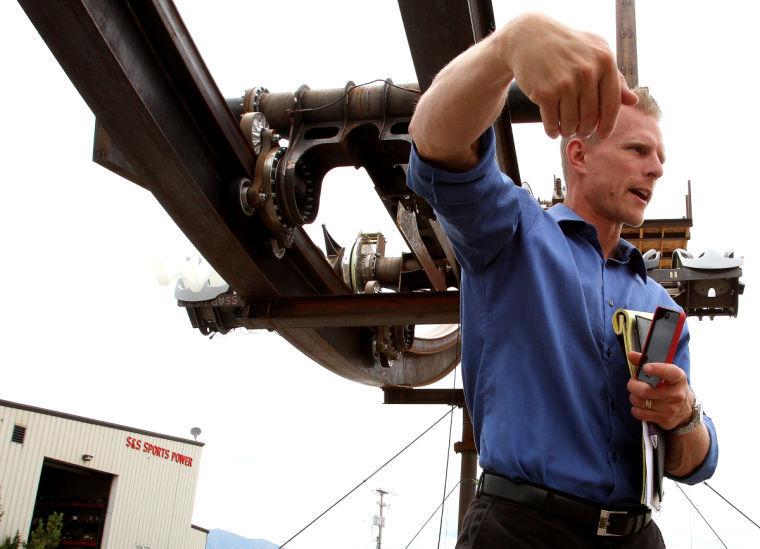 The Eddy Current technology is usually used to help slow the roller coaster to prevent an uncomfortable experience — but S&S is testing it to help "force or retard spins," Worley said.
"No one has a vehicle like this or is using the spin technology in this way," he said. "As far we know it is the first of its kind."
Rich Allen, CEO of S&S Worldwide, explained how the company creates ride concepts and then markets them for amusement parks to purchase.
Allen said a common misconception among the general public is that amusement parks come up with the concept ideas for specific rides, when actually, the opposite is true.
"They kind of wait for manufacturers to bring things to market," Allen said. "We come up with these that we think parks and the general public would like. What we want to do is say, 'OK, we think this will be fun … but is it really going to give the kind of ride experience that we want?'"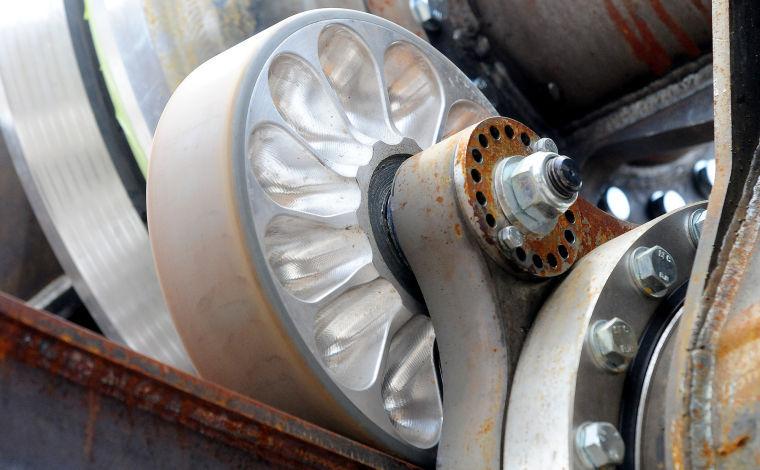 A prototype, like the 4-D Free Spin model that S&S is testing now, is one way to test that concept.
"Once we prove to ourselves that the ride is going to deliver the experience we think we want, we take that concept to the market and we put together our information, go the industry and see who would be interested in owning it," Allen said. "Fortunately, this is a high-tech-high thrill ride and we've gotten a lot of interest in the industry and it's been purchased by a significant park ground."
Allen noted that S&S pioneered the concept of having rotating seats on the outside of an axis.
"It's radically different from other coasters that would be in the park," Allen said of the new 4-D. "I'd classify this as a high-thrill family coaster; I wouldn't call it an 'extreme coaster.'"
The S&S CEO also talked about the emerging trends in the roller coaster business. Many parks are showcasing the biggest, fastest, heart-stopping ride — oftentimes accompanied by a sign warning people with heart problems not to ride it — as a centerpiece of their entertainment.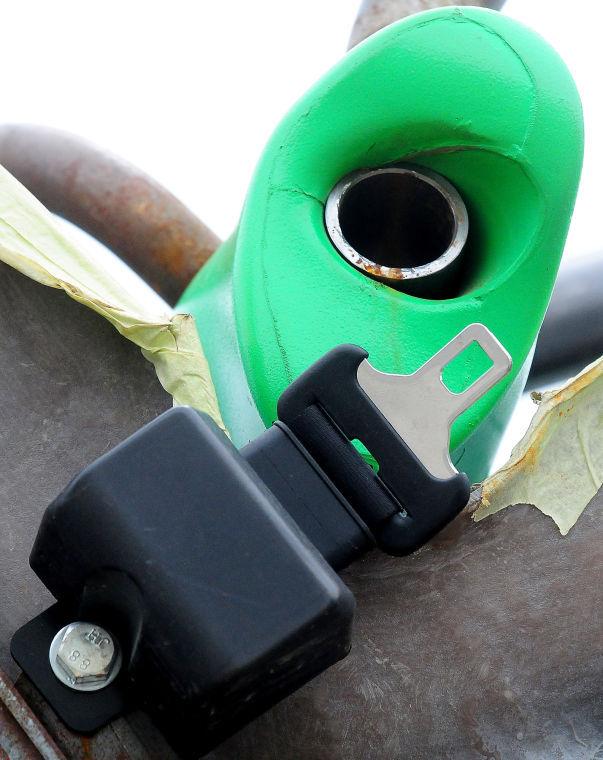 "Amusement parks want to drive attendance. A lot of what you're expressing is marketing," Allen said. "It's kind of like Halloween and going into haunted houses; you want to hype the extreme and parks always try to one up each other … If they're going to open the ride they're looking for something they're going to market above their competition."
S&S Worldwide is also known for other high-speed coasters and towers.
The Space Shot tower ride is known for its rapid 4-G vertical launch before dropping into a breathtaking negative 1-G descent.
The Screamin' Swing "excites riders with the feeling of wind in their face and 0-G floats similar to riding a roller coaster that is diving toward the ground," according to the S&S website.
---
Twitter: KevJourno