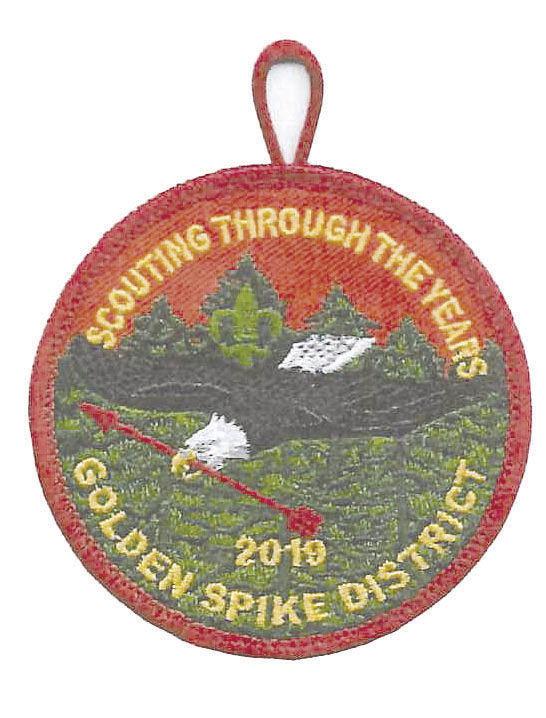 The Golden Spike District of the Boy Scouts of America has seen many thousands come through its ranks over the last century, and while area scouts will forge ahead with major changes on the horizon, the Golden Spike name will be no more at the end of this year.
When the Church of Jesus Christ of Latter-day Saints, a major sponsor of scouting units in Utah and elsewhere, announced last year that it was formally ending its 107-year affiliation with the nationwide scouting organization, BSA leadership started looking to the future. Nearly one in five scouts nationwide belongs to the LDS faith, and locally, that number is closer to 90 percent.
For scout leaders, part of looking ahead means consolidating resources with other BSA districts in Utah. For local leaders, that means combining with others throughout Northern Utah to form one large district that will operate under the Desert Shores name beginning Jan. 1, 2020, when the affiliation with the church officially ends.
That means the Golden Spike District name is going away, just weeks before its 100th anniversary. But before that happens, the district is meeting one more time.
Leaders have organized a scouter appreciation and recognition meeting for this Thursday, Nov. 14, beginning at 7 p.m. at the Tremonton South Stake Center, 1150 S. Tremont St.
At Thursday's event, the Golden Spike District's final Awards of Merit will be handed out, but it's also a more informal gathering meant for everyone who has been a scout, scout leader or cub scouter, along with their families. It's a chance for people to get together and reminisce over dessert, and the first 150 people in the door will receive a commemorative Golden Spike District patch — the last of its kind.
"It's just a chance to say thanks," said Glen Curtis, Golden Spike District chairman.
"We as a district are very grateful for 100 years of participants in scouting, and so we've sponsored an evening to honor and commemorate all who've been involved as leaders, spouses and partners of scouters."
The church is moving forward with its own youth programs, and the scouts are marching ahead on their own path as well, although with such a long and intertwined history, the two organizations remain cooperative and supportive of each other throughout the Bear River Valley, Curtis said.
Pick up a copy of next week's Leader for a more in-depth look at how local scout leaders are charting a course for the future.