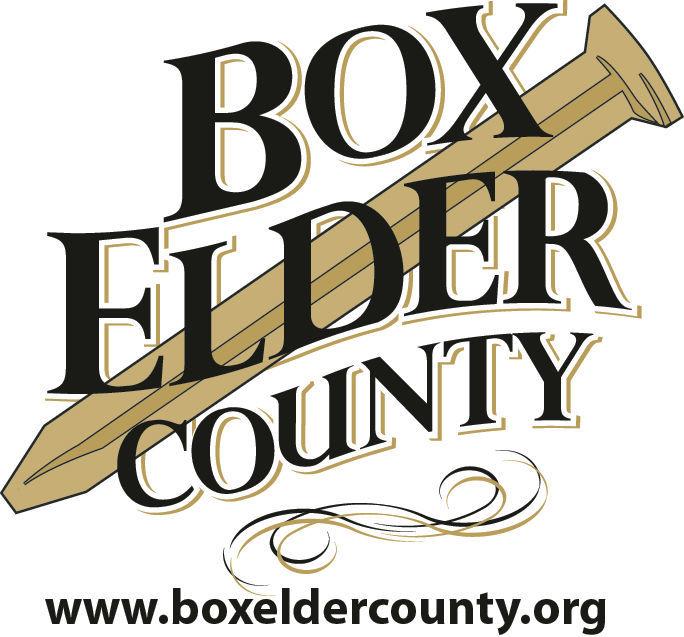 Box Elder County has formally approved a budget of $40.8 million for next year, an increase of nearly $4 million over 2019 due largely to recently approved pay raises for law enforcement positions.
The bigger budget for 2020 was adopted last week at a meeting of the Box Elder County Commission, which also revised this year's budget to include an increase in the cost of the new bleachers at the county fairgrounds and a few smaller expenditures.
The biggest increases come in the public safety budget. The corrections budget for the county jail is increasing from $3.4 in 2019 to $4.6 million in 2020, as officials determined that a substantial pay raise was needed for the county to stay competitive with others in recruiting and retaining employees. The budget for the sheriff's department is going up by about $300,000.
"Some of the big increases we're going to see this year are due to personnel," County Auditor Tom Kotter said.
In September, the county commission voted unanimously to raise the compensation of county law enforcement personnel, including both patrol deputies and those who work at the county jail.
The goal of the increase is not just to make the job more attractive to potential new recruits, but also to alleviate an ongoing problem with turnover inside the sheriff's department.
"We are facing a critical staffing shortage," Commissioner Jeff Scott said. "Folks may be leaving the profession to go work in other professions because of higher money. They may be leaving here to go to other entities to get paid more. We've literally had some of our deputies leaving after just a few months because they get offered something someplace else, so we need to get our wages up higher."
In addition to the pay raise, the public safety budget is also going up to account for an increase in benefits and equipment, including some new patrol vehicles.
An increase in government operating costs includes a 2 percent cost of living raise for county employees, as well as a 7.5 percent hike in the cost of providing health insurance to those employees.
As in past years, the biggest chunk of the budget is slated for public safety. At $16.1 million, public safety will account for 40 percent of the total budget. General government operations are budgeted at $9.4 million, or 23 percent of the total. The roads and weed departments are slated to receive more than $7.1 million, accounting for 17 percent of the budget.
Other areas accounting for the remainder of the budget include community and economic development at $2.74 million, or 7 percent; tourism/fairgrounds at $2.15 million, or 5 percent; the Bookmobile program at $1.98 million, or 5 percent, and the county landfill at $1.3 million, accounting for 3 percent of the overall budget.
A jump in the library budget, from $468,000 to nearly $2 million, is due to a new building planned for the Bookmobile program. Kotter said the Bookmobile program has been saving money for the last decade to pay for a new building and is planning to bring $1 million to the table. Another $620,000 to pay for the building, will come from the county capital improvement fund. Officials are recommending the facility be built at the county fairgrounds in Tremonton.
The justice court and county landfill anticipate bringing in more than they spend, as they have in past years, so those departments are expected to provide a net gain.
The budget for the tourism fund is slated to drop from $3.3 million this year to $2.15 million next year. The tourism budget was higher last year due mainly to the bleacher expansion project at the fairgrounds rodeo arena.
The county's redevelopment agency budget is increasing from $3.9 million to $4.1 million due to higher administrative costs.
Kotter said the county anticipates receiving close to $12 million in property taxes next year. That includes $9 million in general county property taxes, $1.7 in assessing and collecting for the county, $815,000 in municipal services taxes (collected from residents in unincorporated areas), $400,000 in library taxes (paid by residents who don't have a municipal library), and $50,000 in assessing and collecting for the state.
The Box Elder School District receives nearly two-thirds of property tax revenue in the county, while the county itself receives just shy of 21 percent. Municipalities get 8.5 percent, water districts receive 2.3 percent, mosquito abatement 1.9 percent at special service districts at 0.4 percent.
Kotter said the budget will probably look different at the end of the year, as expenses often come in under budget and revenues higher than projected.
"The county budget is very worst-case scenario," he said. "We budget revenues low and expenses high."
He said the county has no outstanding debt heading into 2020, and there are no plans for a tax increase at the county level next year.
"Nothing is ever government funded — it's taxpayer funded, so I hope we're prudent with the money that we're trusted with," Kotter said.