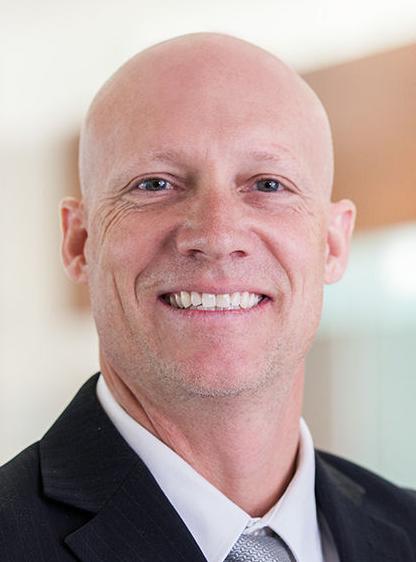 As Utah experiences record levels of COVID-19 infections and hospitals in the state see a surge in demand for intensive care units, local health officials are renewing pleas for the public to be more vigilant in their efforts to limit the spread of the new coronavirus.
The Utah Department of Health reported a daily record high of 2,266 new cases on Friday, Oct. 30, and the state's seven-day average is also at a record high. While densely populated areas like the Wasatch Front and the St. George area continue to account for the majority of cases, rural areas are also experiencing a surge.
Box Elder County surpassed 1,000 total cases last weekend, including two more deaths, bringing the total number of deaths attributed to COVID-19 in the county to eight.
Locally, Intermountain Bear River Valley Hospital in Tremonton has seen a "100% increase" in positive tests at its drive-through testing operation over the past several weeks, hospital CEO Brandon Vonk said. That increase comes despite the fact that the number of daily tests has stayed about the same.
"Normally we've seen seven or eight (positive tests) per 50 people," Vonk said. "Now it's closer to 16 or 17 positive cases a day."
The surge has put significant strain on hospitals in larger cities.
Last Thursday, Utah Gov. Gary Herbert and health officials said the state may soon need to implement crisis care protocols as hospitals reach a "breaking point."
Understaffing and a shortage of ICU beds could soon force Utah hospitals to shift to the protocols that dictate how patients will be treated when the system is overloaded.
Bear River Valley Hospital isn't a critical care facility, and patients that need to be on ventilators are sent to larger hospitals like McKay-Dee in Ogden. Still, the increased demand statewide for ICU beds can put real pressure on smaller hospitals like the one in Tremonton, Vonk said.
"As these ICUs fill up, as a system we have to start to look at load balancing," he said. "We have to shift our resources to locations where there is the greatest need."
If ICUs at hospitals like McKay-Dee and Logan Regional reach capacity or come near it, Vonk said his staff might need to be transferred to those locations to help ease the burden. That would mean a temporary halt to elective surgeries and other non-critical functions, which seriously hurts the hospital's bottom line.
"We've already had a horrendous financial year," Vonk said. "We're really dependent on those surgical cases that are elective. If the load balancing is adopted, that's really going to put a damper on all the services we will be able to support in our community. We'd still be able to keep the clinic open, but I'd sure hate to return to where we were when all this started."
Lloyd Berentzen, director of the Bear River Health Department, said the three-county area of Box Elder, Cache and Rich that his department covers saw its seven-day average rise from 11 new cases per day to 67 new cases per day between Sept. 1 and Oct. 20, and that number has only risen since.
"We also saw a significant increase in hospitalizations," Berentzen said. "This increase is likely to continue with the arrival of colder weather and more time being spent indoors."
Along with the most recent surge in overall cases, he said, is a shift in who is testing positive. At the beginning of September, 60% of new cases in the Bear River district were among young people aged 18 to 24. Now, that age group accounts for just 20% of new cases, while cases among individuals aged 65 or older, the group that is at highest risk for dying of COVID-19, is one the rise again.
"Our greatest concern is for our population most vulnerable to the effects of COVID-19," Bertentzen said. "We need to do all we can to protect this segment of our population."
He said more than half of virus transmission (57%) is due to household exposure. Social gatherings account for 16% and workplaces 9%, with the remaining cases coming from unknown settings. One bright spot, he noted, is that there is "very little transmission" happening in public schools, which have adhered to a statewide face-covering mandate since the beginning of the school year.
"Students, teachers and administrators have been vigilant in classroom settings," he said.
While it might sound like a broken record, Vonk said that with the onset of winter and people spending more time indoors, it bears repeating that people need to be wearing face coverings whenever they will be coming into contact with others, and it needs to be a community-wide effort.
"It's hard to do when others aren't doing it," he said. "You feel like people are judging you, but we need to get past that stigma."
In largely rural places like Box Elder County, he said there's a perception that mask wearing isn't as important because people are "already socially distanced. We're not on top of each other here."
However, the rising numbers locally, nationwide and even globally indicate that rural areas are now under high risk as well, and Vonk is pleading with local people to come together in the same community spirit that makes them want to live here in the first place.
"It's gonna be tough if the government shuts down businesses again, so it's important that we strive to do our part," he said.
Vonk said he understands that it's hard for some people to trust what the government and health officials are telling them when there's still a lot that isn't understood about the virus.
"The reliability of tests needs to improve," he said. "When you hear stories of someone testing positive one day and then negative the next day, you start to distrust the results. You're not sure what to believe and you start to adopt the conspiracy theories that this is all false, when in reality this is something we're still learning about."
The politicization of mask wearing has only made an already complicated situation worse, he added.
"When you wear a mask, you're not saying I'm supporting this candidate or our government," he said. "What you're really saying is 'hey, I care about you, not to protect myself but protect you, because I may have it and not know it.'"
Getting used to wearing a mask can be as simple as finding the right one.
"I would encourage everyone to find a mask that's comfortable and breathes well, that allows you to function where it feels like it doesn't interfere with your abilities," he said.
Vonk said he's not trying to talk down to people, and said it has taken time for him to get used to masking up as well.
"I would just ask people to maybe review things again — how can we personally do a little bit better?" he said. "We've got such an awesome community of really loving people, and I just have faith they'll do the right thing."