'You're eternal, Mr. Pace' (PRINT)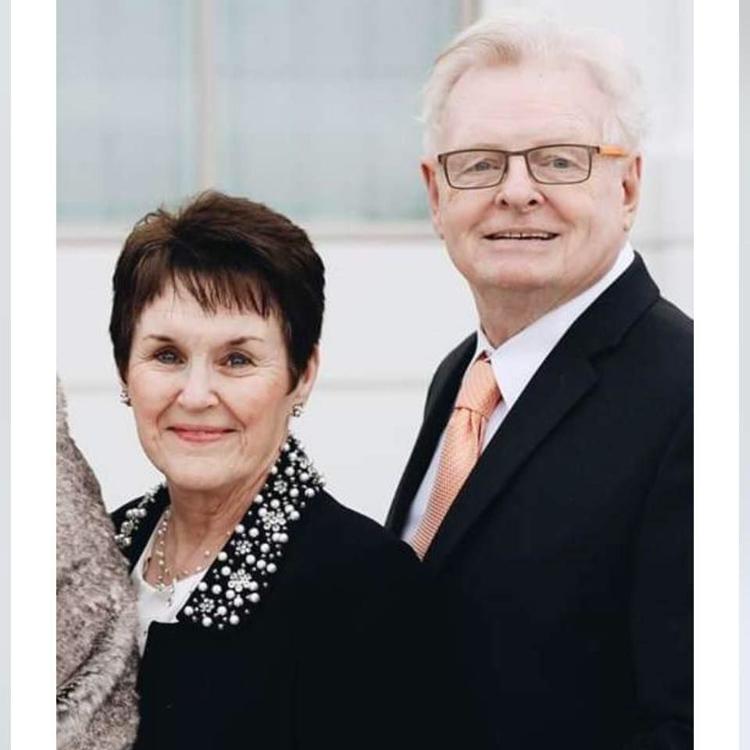 Tributes have been pouring in through social media over the last several days for a Box Elder County man whose impact reached far and wide in the local theater community, school system, and beyond.
Allen Dee Pace, known to friends and family as Dee, is officially the first person from Box Elder County and the tri-county Bear River health district to succumb to COVID-19. He passed away last Saturday after battling the illness for weeks.
Pace, 68, is from Willard. He and his wife, Nedra, had been serving a mission in Detroit, Michigan for The Church of Jesus Christ of Latter-day Saints when he became ill in mid-March, according to a statement from the church. He was diagnosed with COVID-19 in early April and had been under the care of his wife and daughter in another state in recent weeks.
"We express our deepest condolences to the family and loved ones of Elder Pace as they mourn his passing, and we continue to pray for all who are impacted by this pandemic," church spokesman Daniel Woodruff said in the statement.
Pace's daughter, Mickey Larson, wrote on Facebook that he had been in an intensive care unit for three weeks, "and fought valiantly."
Larson wrote that the family will be holding a celebration of his life after the regulations surrounding COVID-19 are lifted.
"His family was virtually present and sang to him as he passed," she wrote. "Know we are sending you all a virtual hug and we wish so badly we could all be together to celebrate him."
In a press release issued Sunday announcing the first COVID-19-related death in its district, which covers Box Elder, Cache and Rich counties, the Bear River Health Department did not identify Pace, but stated that "the individual … had underlying medical conditions that put them at higher risk for severe disease and complication from COVID-19."
Lloyd Berentzen, executive director of the Bear River Health Department, expressed condolences in the department's press release.
"While we wish we didn't have to report any deaths, we hope this is the last death that we have to report in our district," Berentzen said.
Pace, a native of Spanish Fork, was highly influential in his career as an educator in Box Elder County. A graduate of the University of Utah, he was a former theater teacher and administrator at Bear River and Box Elder High Schools, and served as principal of the now-closed Honeyville Elementary.
Within hours of the news of his passing, his Facebook page was inundated with messages and nostalgic photos from those whose lives he touched as an actor, director, mentor and friend.
"I know how formative he and the Pace family were, and still are, with who I am," wrote Carly Schaub, a niece of Pace's from Cache Valley. "He was sinisterly funny with a biting wit, and probably the most talented performer I've known."
Emma Murphy wrote that she had the pleasure of working with him on several theater productions.
"You're eternal, Mr. Pace. You will stay with all of us whose hearts you touched through your teaching, endless love, and kindness," she wrote. "I'm honored to have been mistaken for one of your children on more occasions than I could ever count."
A post from the Bear River High School Kindness page stated that Pace "will always be remembered for his devotion and the love he showed to his students."
Sean Knuth-Bishop, who knew Pace through his work in musical theater, encouraged everyone to "remember how Dee lived with an unfathomable depth of joy."
Knuth-Bishop started an email address, DeePaceMemorial@gmail.com, as a gathering place for all to contribute photos, videos and other memories of Pace.
"Since we can't gather right now, let's rally together and use the technology we have to spread the message far and wide to everyone who loved this precious gift of a guy," he wrote.