The Herald Journal usually puts together a list of the biggest stories of the year. Some years it's hard to pick the most impactful story. Other years, like this one, it's a no-brainer.
The biggest news story of 2020 was obviously, unquestionably the COVID-19 pandemic, but we're going to put it last on this list just to give some of the other stories we covered a bit of time outside the pandemic's shadow.
With our best, most desperate wishes for a happy '21, here are a few of The Herald Journal's top stories of 2020, in no particular order — beside putting coronavirus last.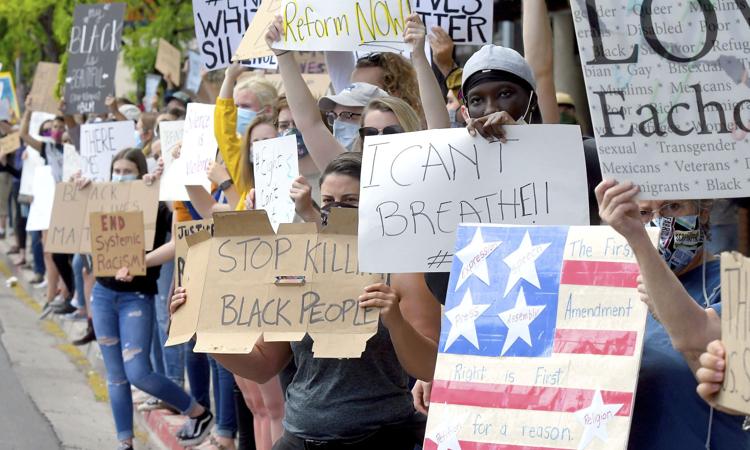 A variety of protests reach Logan
Tensions that had been building up during lockdown — and for years before that — boiled over with nationwide protests after police officer Derek Chauvin knelt on the neck of George Floyd, a Black resident of Minneapolis, for several minutes, ultimately killing him. While demonstrations in larger cities drew thousands and sometimes sparked clashes with police, protests in Cache Valley were much smaller.
Dozens of people, sometimes reaching into the hundreds, protested police brutality in front of the Historic Cache County Courthouse in Logan. Counterprotesters in diesel trucks rolled black exhaust on them or shouted slogans as they drove by, while many others honked, waved or yelled in support.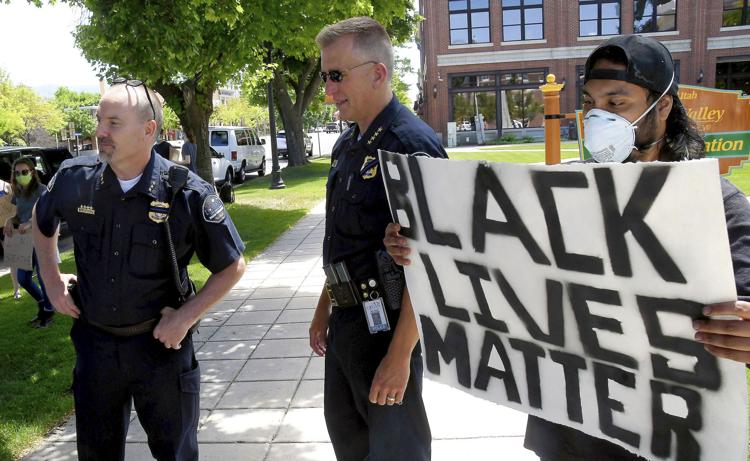 The Logan City Police Department grabbed a couple of national headlines when they donated a stack of pizzas — which may have actually been donated to the department earlier in the day — to protesters and chatted with organizers for a few minutes.
Supporters of the Black Lives Matter movement were far from the only people to protest in Logan over the summer. A massive march around downtown aimed to draw awareness to child trafficking.
JBS employees walked out of work to call for more robust coronavirus safeguards after the June outbreak. Rallies on foot as well as in trucks supported President Donald Trump's reelection bid. And on a blustery day in July, a small group gathered to remember slain Army Spc. Vanessa Guillén, one of 25 soldiers to die by homicide, suicide or accident at Fort Hood in Texas.
Journey to the 'monolith': Reporter encounters strange beings on Thanksgiving pilgrimage to mysterious object in Southern Utah desert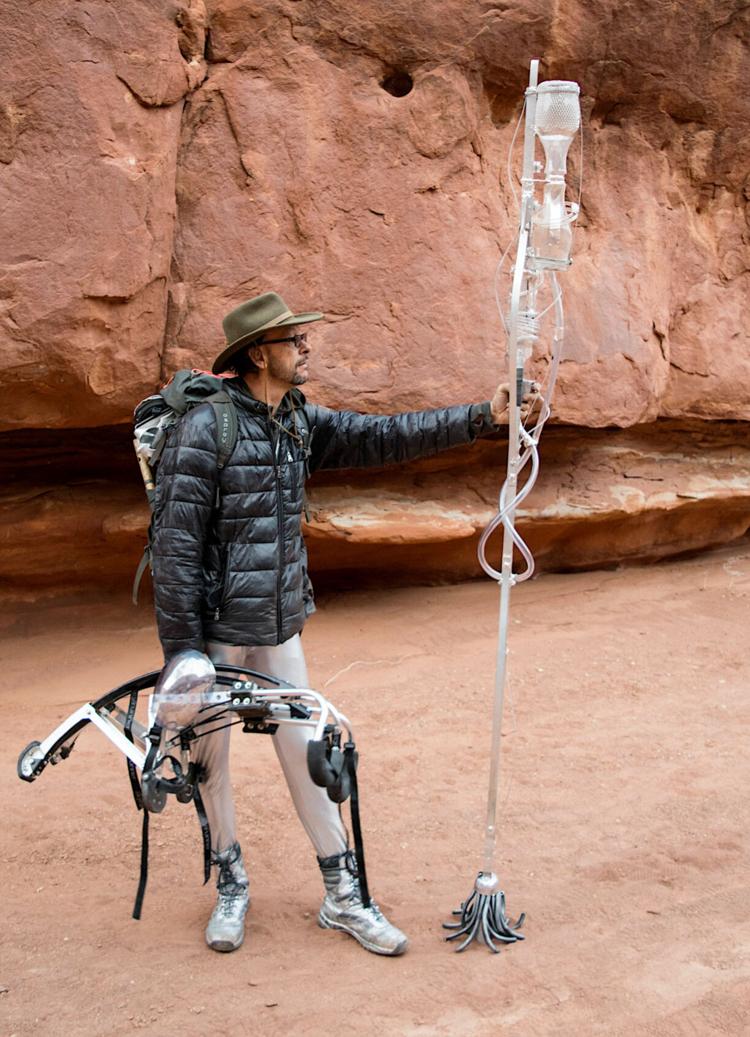 A refreshing story without strong political or public-health themes drew the world's attention in late November when Utah Department of Public Safety workers posted about a mysterious metal object installed in the red rock of San Juan County. Officials didn't disclose the object's location over fears that visitors would get stuck in the rugged desert area, but it wasn't long before internet sleuths had pinpointed its GPS coordinates.
Without traditional Thanksgiving plans this year, Herald Journal reporter Jackson Wilde hopped in his car and nearly got stranded, himself, as he encountered fellow pilgrims, alien imposters and miffed locals on a trip to the desert object.
Not long after Jack saw the metal triangular prism for himself, a group dismantled the object and hauled it away in a wheelbarrow, reportedly telling bystanders, "This is why you don't leave trash in the desert." Meanwhile, similar objects popped up all over the world, with Wikipedia's "List of 2020 monoliths" now documenting about 100 instances.
Logan Main Street icon Des Devin dies at 73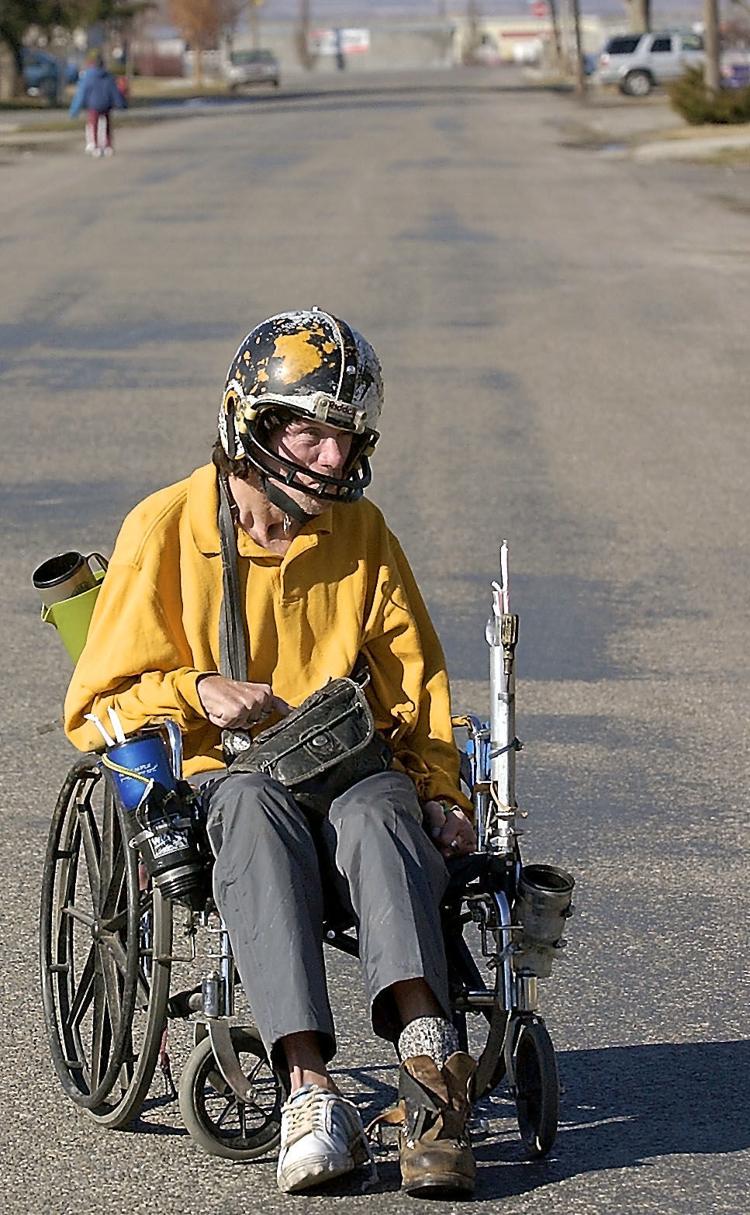 At the end of January, Herald Journal Editor Charlie McCollum reported on the death of Des Devin, a local man often seen wearing a football helmet and pushing himself with his foot across Main Street in his wheelchair.
Devin died of bladder cancer. The Army veteran came to Logan after a few years living homeless in the Salt Lake area, and with the help of friends purchased a home. Devin's commitment to independence led friend Joylynn Nelson to remember him as "one of the most exasperating people I've ever met and yet one of the most exhilarating."
Costly choices: Public safety urged after "exploding target" ignites local blaze
This summer was another lousy one for wildfires. While Cache Valley was often blanketed by larger fires elsewhere, we burned a fair number of our own acres, including one highly visible Hyde Park Canyon fire caused by someone shooting exploding targets. Tannerite and other exploding targets have drawn increasing attention from public lands officials and fire agencies as several wildfires have been attributed to their use.
Delivery van: Doctor happens upon Logan hospital parking-lot childbirth, pitches in
One more unsung reason health care workers are The Herald Journal's Residents of the Year: Early on in the COVID-19 pandemic, Dr. Barrett Labrum was headed into work at Logan Regional Hospital when he came across a woman close to delivering sixth child before she could leave her van and enter the hospital.
"I was coming up to do rounds, see babies that had been born through the night," Labrum told Herald Journal writer Shawn Harrison in May. "I heard something by the entrance to the hospital and walked over there. The dad said the baby was coming. The baby was delivering, so I helped Mom grab the baby and started doing the regular resuscitation."
USU football season turbulent for more reasons than COVID-19
Another multi-article saga started even before the football season. Sports events were some of the first cancellations in Cache Valley, and uncertainty in whether there'd even be a 2020 football season for the Aggies lasted all the way up until the Mountain West Conference finally gave the green light in late September. Still, coronavirus restrictions, infections and rumors of infections among players and staff and a delayed fall camp took their toll.
The Aggies were 0-3 when it was abruptly reported that head coach Gary Andersen had been fired. The university confirmed hours after USA Today broke the news via an anonymous leak. Athletics Director John Hartwell cited "a thorough analysis on the current state of our football team" but the program has not offered many more details on Andersen's departure.
Assistant head coach Frank Maile took the reins from there, leading the Aggies through a 1-6 shortened season. A chain of player departures ensued, starting a week after Andersen's ouster when Maile dismissed starting quarterback Jason Shelley, first citing "a violation of team rules" and later clarifying, "his dismissal was 100% my decision, not due to any misconduct of any institutional policies or rules." That was followed by a number of starters entering the transfer portal.
Shortly before their final scheduled game against Colorado State, news broke that the team had decided to boycott it. Team leadership accused USU President Noelle Cockett of disparaging Maile's background as a Utahn and a member of The Church of Jesus Christ of Latter-day Saints in a closed, unrecorded video conferencing meeting to address their frustrations that Maile wasn't being seriously considered as the next head coach. Cockett, who has been USU president since 2016 and at the predominately Latter-day Saint university since 1990, stated that she was "devastated" that her "comments were interpreted as bias against anyone's religious background."
USU's board of trustees called for an independent investigation, which is now ongoing, within days.
The coronavirus pandemic
It goes without saying: The biggest news story of the year was the coronavirus pandemic. No other event in memory has impacted so many people's daily lives for so long.
By Wednesday, nearly 11,000 people had tested positive for the virus in Cache County and there'd been 362 hospitalizations for it. The 7-day rolling average for the three-county health district was just over 100 new cases a day — down from a peak of 215 on Nov. 20 — but the percentage of tests that come back positive in the district was up to 28% over the past week, suggesting high rates of untracked spread throughout the community.
The local mortality rate from COVID-19 is still thankfully low in the district, with only 46 deaths attributed to the disease: 20 in Cache and 26 in Box Elder.
Rumblings of the novel coronavirus could be heard in world news from early in the year, but the effects hit Cache Valley suddenly in mid-March with a wave of cancellations — events, sports games, even in-person classes were dismissed, leaving parents, educators and event organizers scrambling.
That wave of cancellations came well before the first wave of COVID-19 infections was detected locally, however. The first infections were detected on March 18, but cases only trickled in, averaging far below 10 new cases a day, for the next couple of months. Infections ramped up in the end of May, then a targeted testing clinic at the JBS meatpacking plant in Hyrum dumped 400 positive cases all at once.
Dozens of families, many of them Latinos in the south end of the valley, were quarantined, leading advocates to question who would help feed workers whose health had been risked "feeding America," as the company's pandemic slogan went. Some of those same advocates helped organize an effort to collect and deliver food to those families impacted.
The class of 2020 forewent many graduation traditions, and some schools organized parades for grads or set out lawn signs to honor them. They graduated into a world thrown into upheaval and full of questions about how the college application process would change or whether entire careers would even exist in a post-COVID world.
Beyond grads, teachers reported concerns over students left behind or lacking the home internet access needed when in-person classes dismissed. These concerns were especially dire for the valley's poorer residents, some of whom didn't have the option to have a parent stay home from work to keep students on-track with online learning. When in-person learning resumed in the fall, however, it was dogged by concerns of increasing infection rates, which ultimately did materialize, probably due to several factors beyond just K-12 classrooms.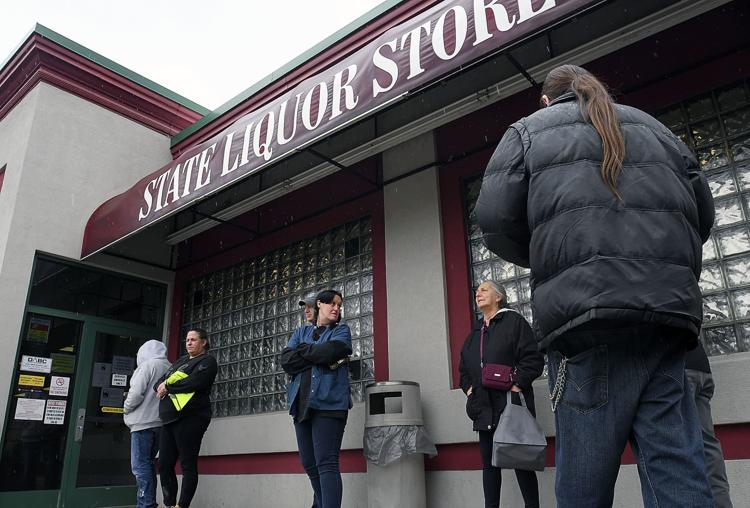 The early weeks of the pandemic were marked by surreal changes in daily life but also an outpouring of sacrifice and unity — the message was everywhere to care for your loved ones by washing hands, staying at least 6 feet apart and covering your cough.
By May, though, conspiracies and anti-expert sentiment had taken root. Even as a growing body of scientific evidence supported their effectiveness, masks became a political issue. It was rare to see most people wearing masks in local businesses until midway through July, when both The Church of Jesus Christ of Latter-day Saints and retailer chains like Walmart asked Utahns to mask up. Debate raged on in comment boards and among local policymakers. A mask mandate fizzled out in Logan and was replaced by an educational campaign. The city encouraged residents to help keep newly detected COVID-19 infections to "Less Than 10" a day, but shortly after schools resumed in the fall, that number shot up and didn't start coming down until Utah State University students left campus after fall break.
During the last month of the year, the first vaccines, fast-tracked at an unprecedented rate in the Trump administration's "Operation Warp Speed" were approved and shipped. And while the vaccine is lending a lot of hope for a better 2021, experts caution that the pandemic will likely last into next summer.