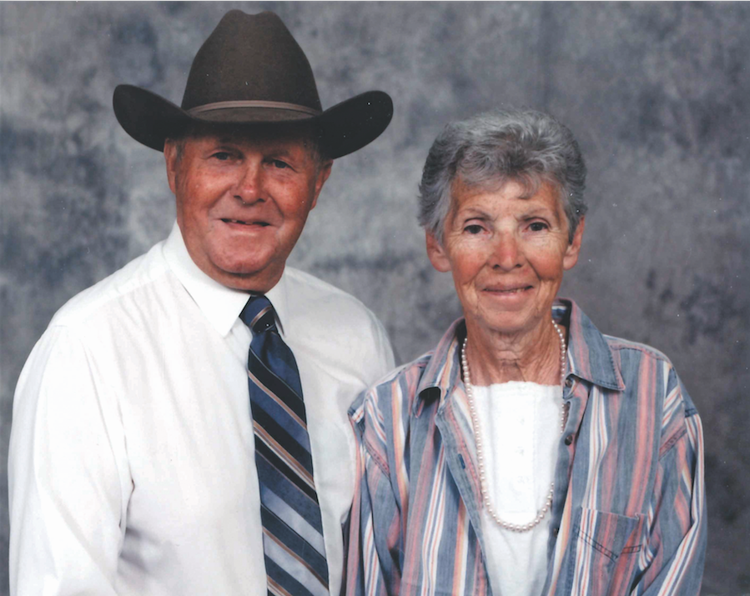 On June 8th, 2019 Ross and BarDee Hall celebrated their 70th Anniversary.Ross and BarDee were married in 1949 and have since seen many changes in their lifetime.
Ross has been in farming and construction his whole life. He was still raising holstein calves up until just last year. He worked for Bannock Paving out of Pocatello, Idaho, for 30 years then ran his own paving business out of Preston for a few years.
BarDee spent her time raising six children and running a small farm. She spent many summer days on the John Deere tractor harrowing fields, mowing, raking and baling hay. She loved being outdoors. Whether she was raising kids, beef, chickens, pigs or calves, they all received her special love and care.
Together they have six children, 18 grandchildren, 37 great grandchildren and four great, great grandchildren.
They were honored at a small dinner with family and friends.