Cache Valley Ballroom dancers won first place at last week's Utah Classic Ballroom Dance Competition where dancers from all over northern Utah and southern Idaho competed at West Side High School.
CVB's Gold A Team won first place in the highest division with their swing routine and second place for their Viennese waltz. The Gold B Team won second place for their swing performance and fourth place for their fox trot and cha-cha routines. The silver team also earned second place awards in each of their foxtrot, swing, and cha-cha performances in the novice division.
"I am so proud of our teams because they have worked very hard this year and put their heart and soul into their dancing, and it showed," CVB coach Sherri Rallison said. "Plus, they had a great time out on the floor, and that is what makes a team really fun to watch."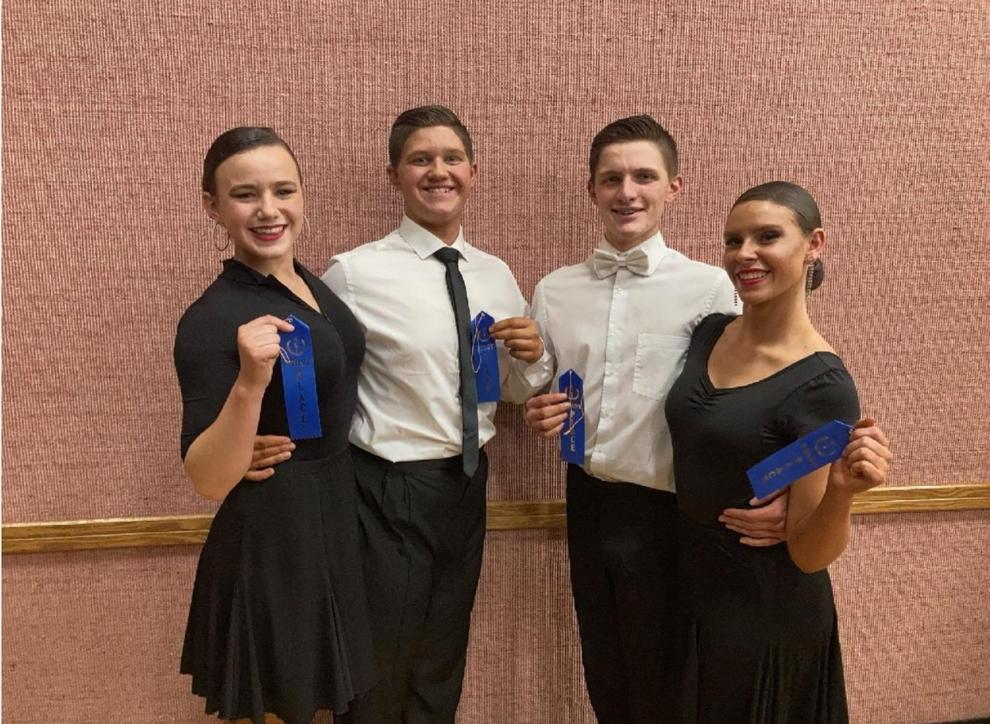 Additionally, two CVB couples won first place for their individual couple routines. Will Lemmon of Weston, ID, and Rebekah Lattin of Smithfield, UT, won the top spot out of dozens of couples for their Latin dance performance in the highest division, while partners Traven Garner of Clifton, ID, and Ella Jepsen of Mink Creek, ID, won first place for their cha-cha routine.
"Ballroom is a lot of fun and I like that it isn't your typical sport," Will Lemmon said. "And the ballroom community is super supportive of both new and longtime dancers, which just makes for a good time for everyone."