The Preston Citizen asked the candidates of local contested government offices four questions to better help their potential constituents get to know their thoughts on their communities. Following are their responses.
What is your vision for your community over the next four years?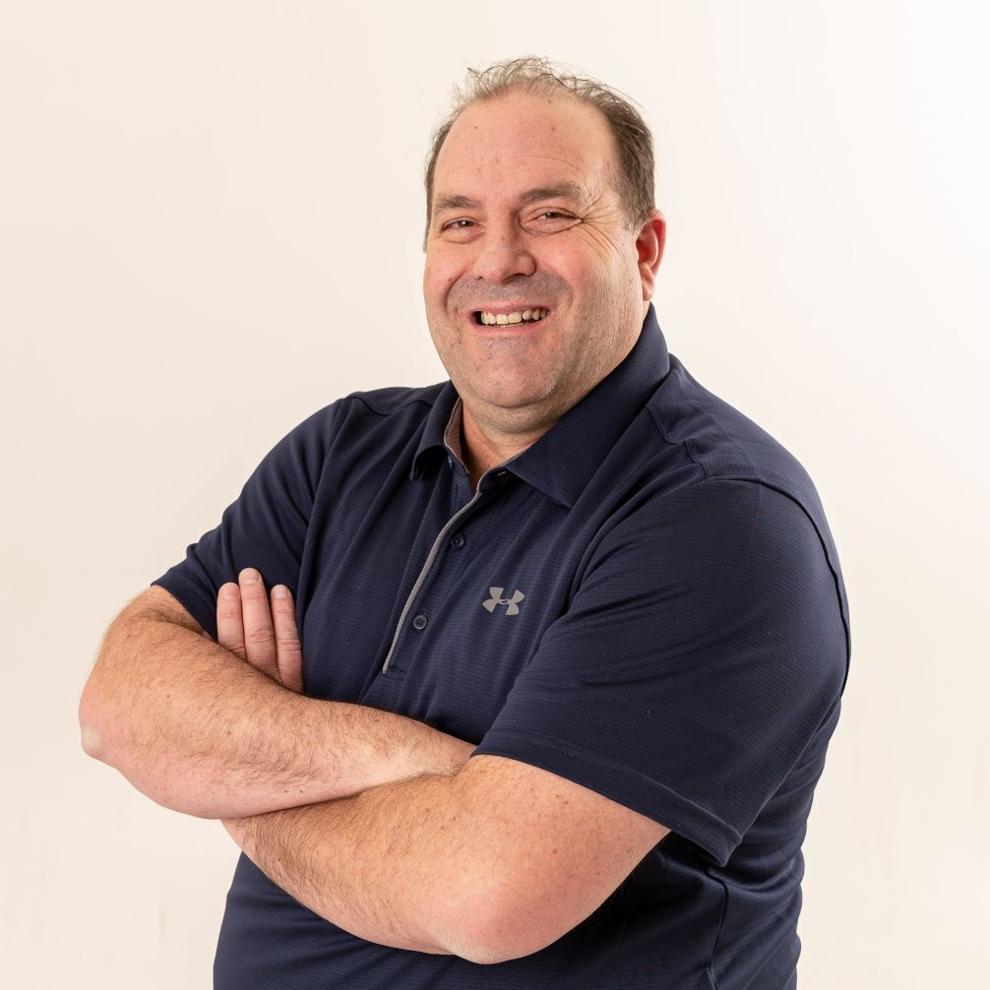 Steve Coleman: There is no doubt that our valley is experiencing a tremendous influx of individuals and families to the area. My vision includes an invitation to everyone with a desire to come to Preston can come and experience the happiness we all want to enjoy by living here.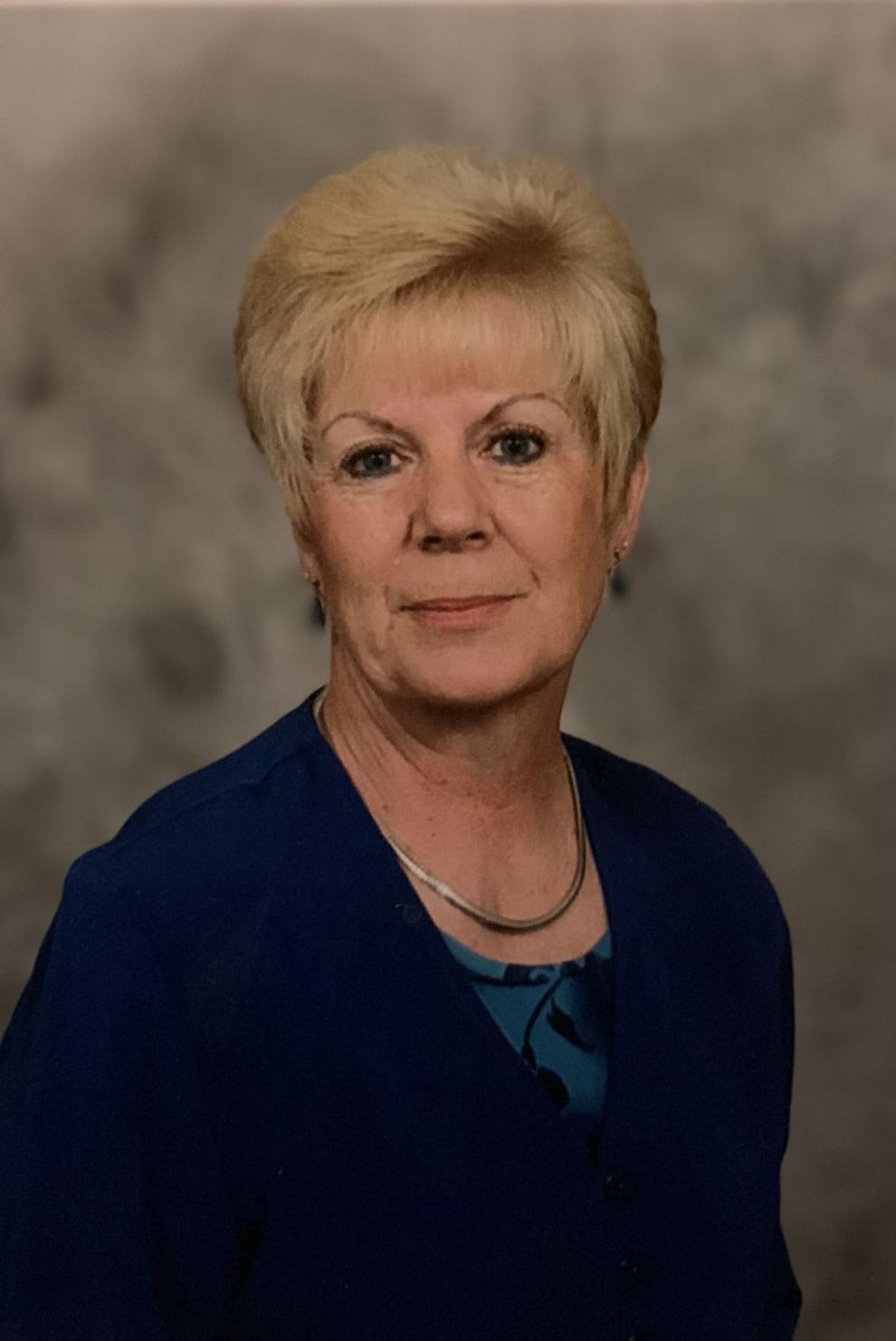 Saundra Hubbard: I want to see State Street back to two lanes going south and two lanes going north, empty buildings filled and the citizens of our community supporting them.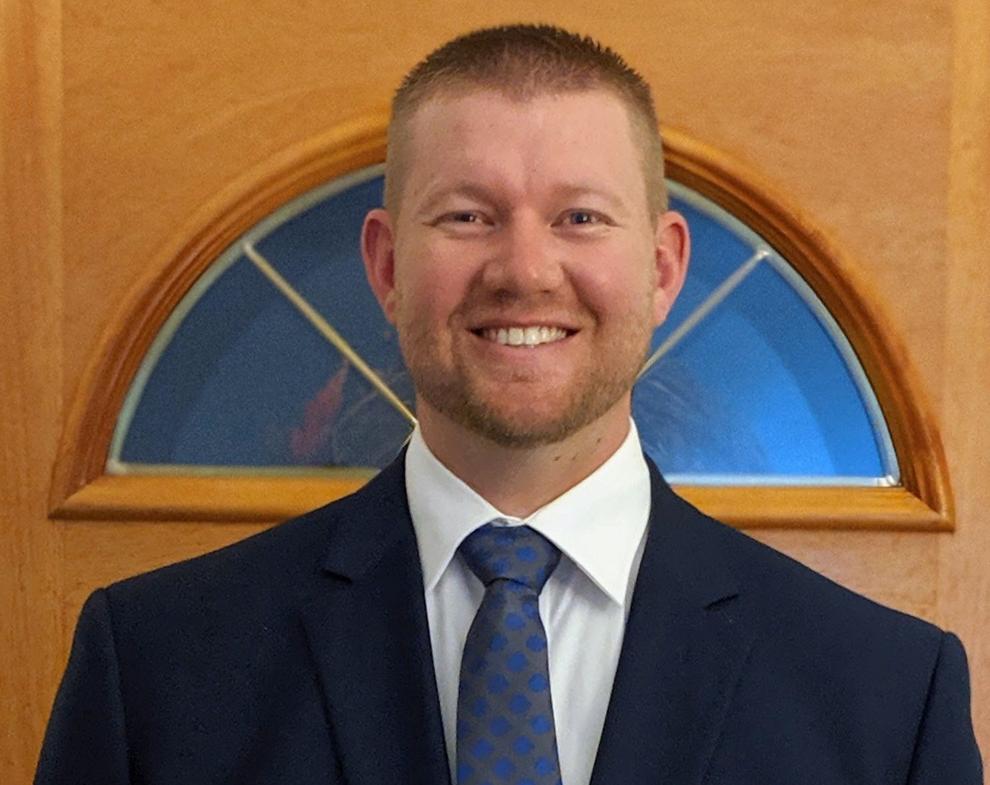 Chris Larsen: Preston is a wonderful community. I grew up in this community. Due to the values that I learned here, I wanted to raise my family here as well. My vision for Preston is to prepare for the future, and have a sustainable place for future generations. This would be accomplished by taking steps to preserve our water source, find additional water sources, have economic development, continue to progress, and conservatively manage growth with the resources we have.
Todd Thomas: My goals for the next four years revolve around completing the development of the Craner Field recreational complex. The entire community is being considered in the plans that have already been initiated. A walking path, handicapped accessible playground, pickleball courts, and indoor recreational facility are top priorities going forward. In just our first year of ownership, beautification features of a new flagpole, flower bed, pavilion with new picnic benches, and a restroom upgrade have been completed.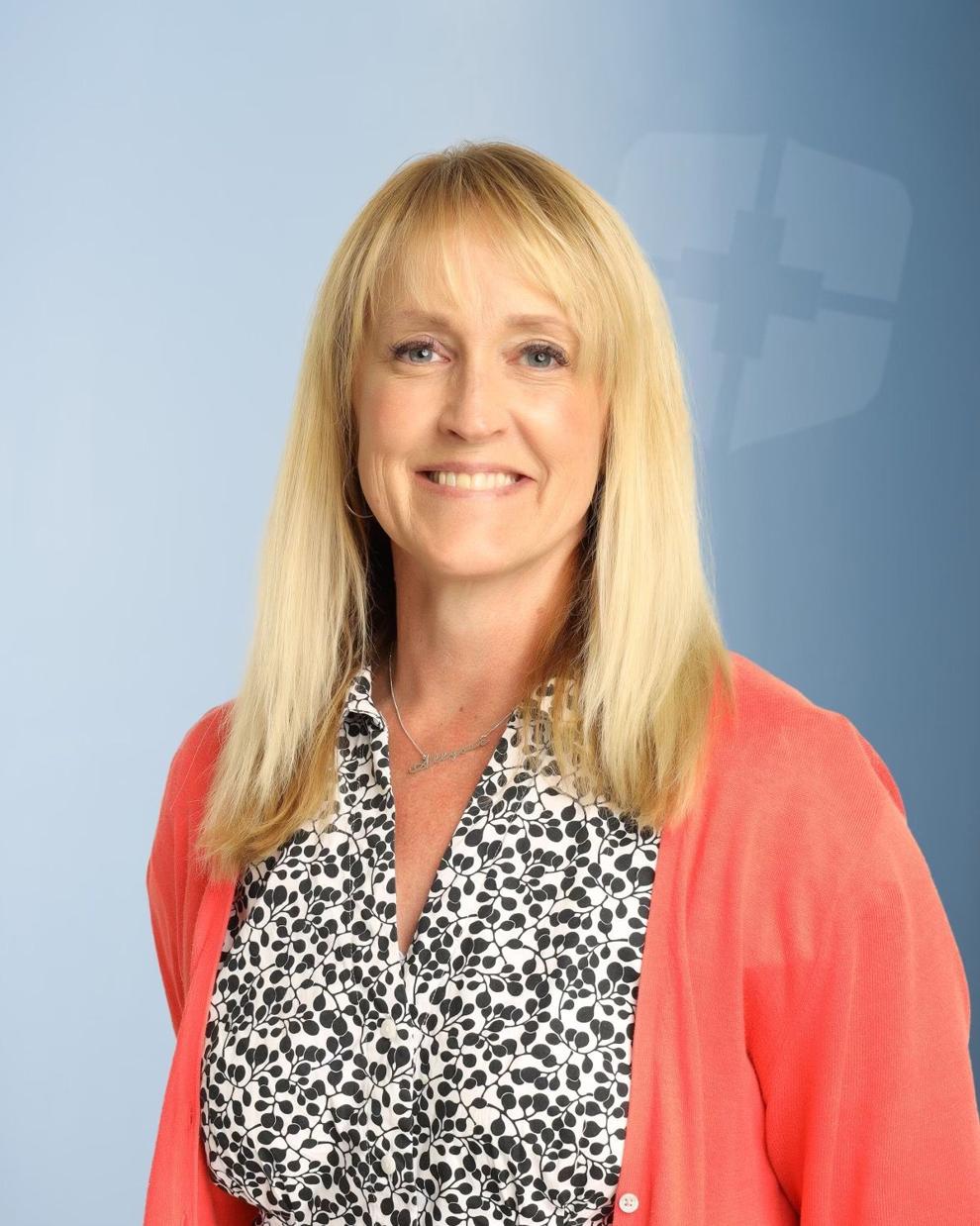 Allyson Wadsworth: 1) to finish the sewer treatment plant 2) increase economic development and reviving downtown with new business and beautification. 3) develop a City of Preston foundation to help with grant writing for several different projects the city needs like parks, recreation, beautification, maintenance, roads, water, economic development, etc. 4) work on a 2nd water source.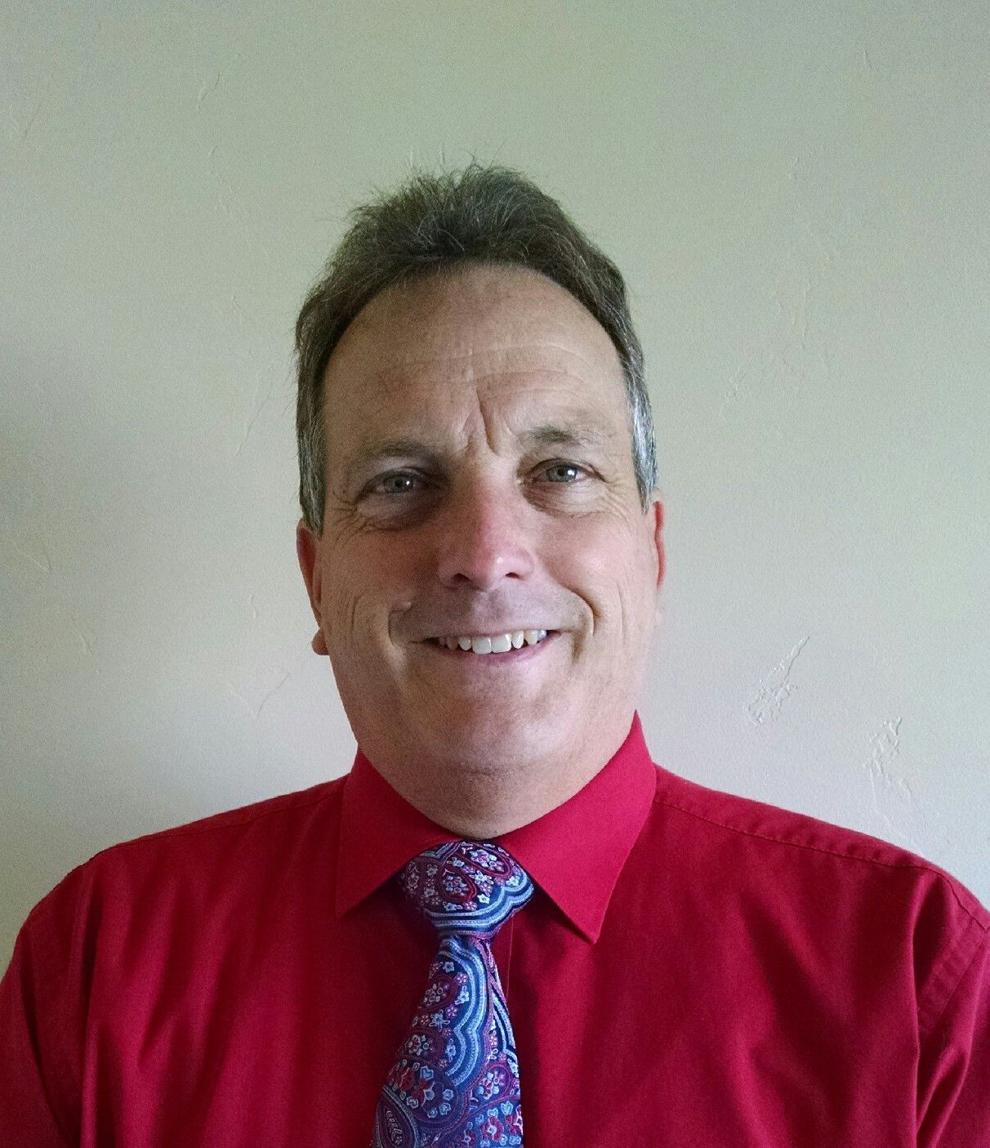 Brad Wall: Over the next four years I expect that we will see some significant impacts to our community, much of it due to the continued growth of Cache Valley. As things get more congested to our South it is only natural that there will be an ever increasing interest in moving North. Even those that do not choose to move here will likely travel here to take advantage of our outstanding recreational opportunities. What I envision is a bustling economy, fueled by new residents and tourists alike. The completion of the Bear River Massacre Interpretive Center and its accompanying restored grounds, the further work being done to the Oneida Stake Academy, the continued use of the Bear River, local reservoirs, hot springs, campgrounds, and surrounding mountains for snowmobiling, ATV use and hiking will draw more and more tourists who will need places to eat, shop and sleep. With more permanent residents, additional services will become necessary making way for expanded shopping, dining and other services without taking away from the businesses that we already have.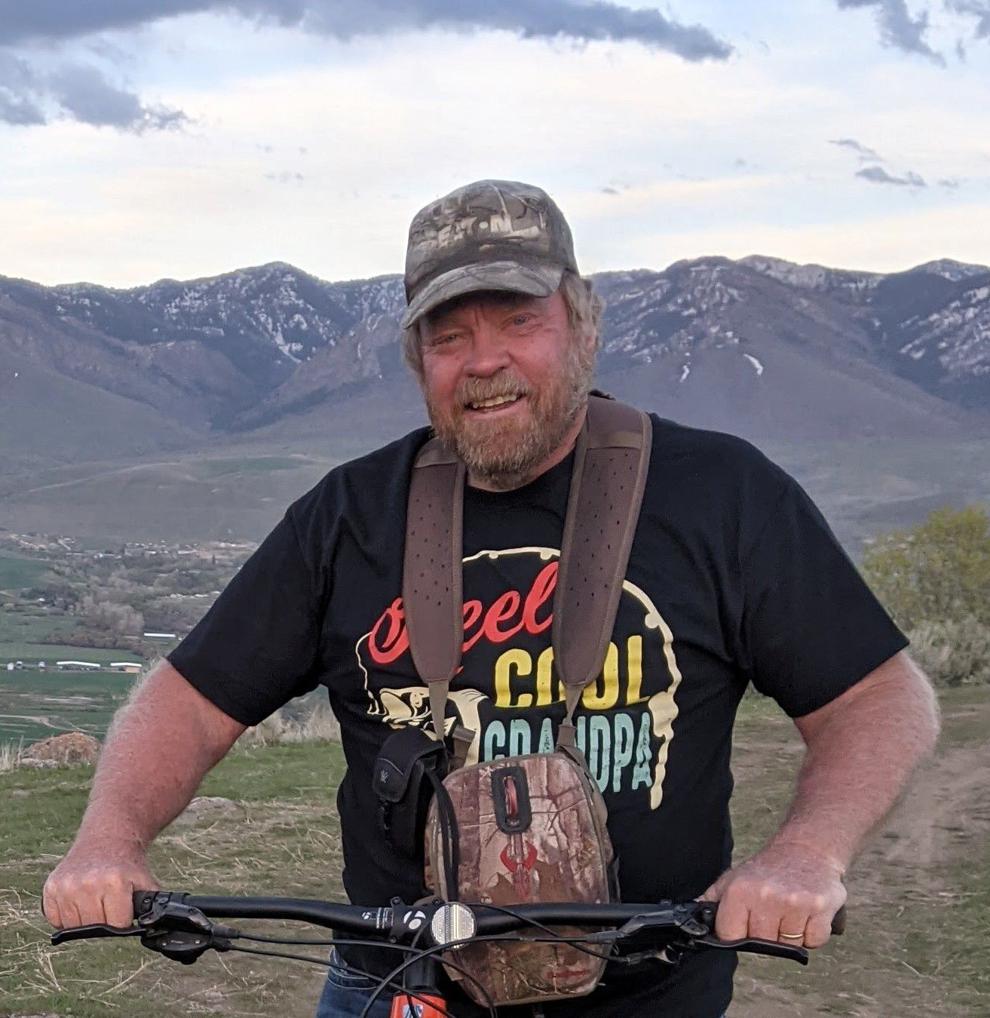 Mark Dietrich (write-in candidate): to help unite the community as we move forward to meet the challenges of growth in a small town.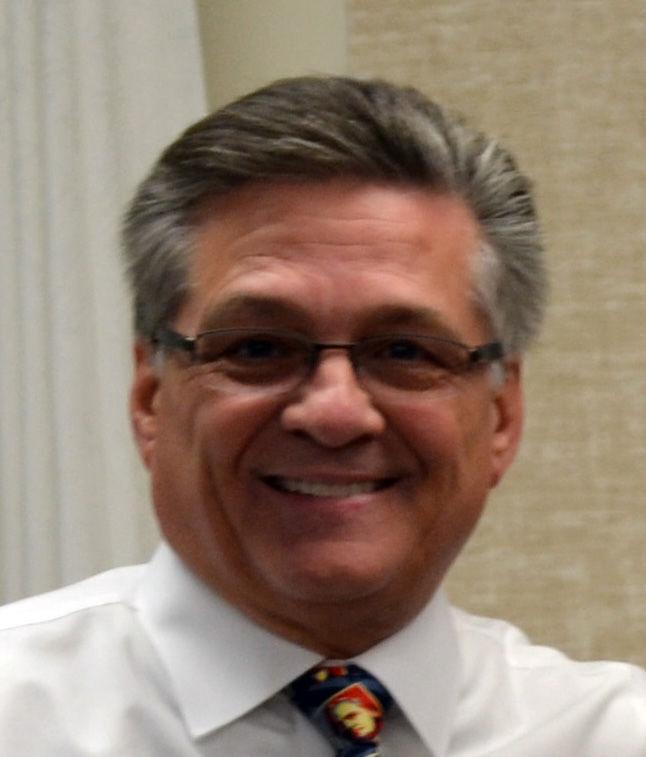 Mark Drews: Maintain the character, history and peace of the city. Keep quality of life as a priority.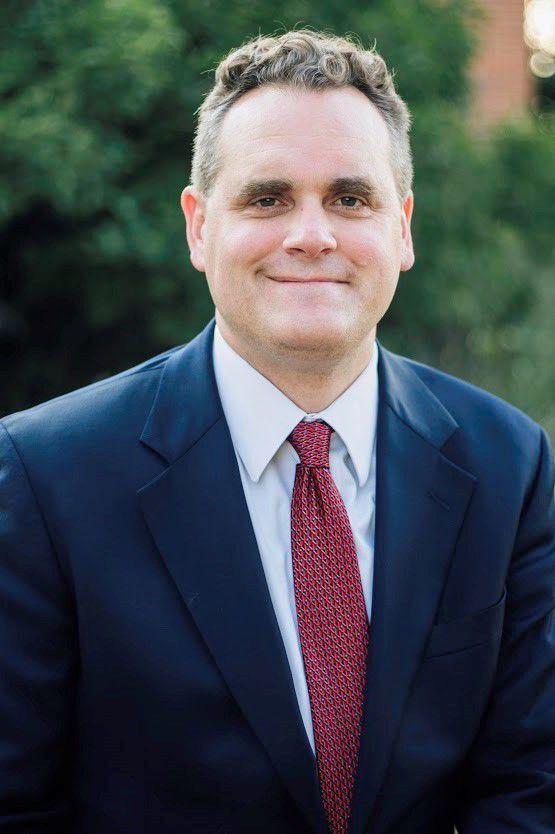 Lyle Fuller: I would like to see Franklin City be more cohesive as a community, and better positioned to handle the growth and development pressures we are experiencing. I believe that by working together we can achieve great things.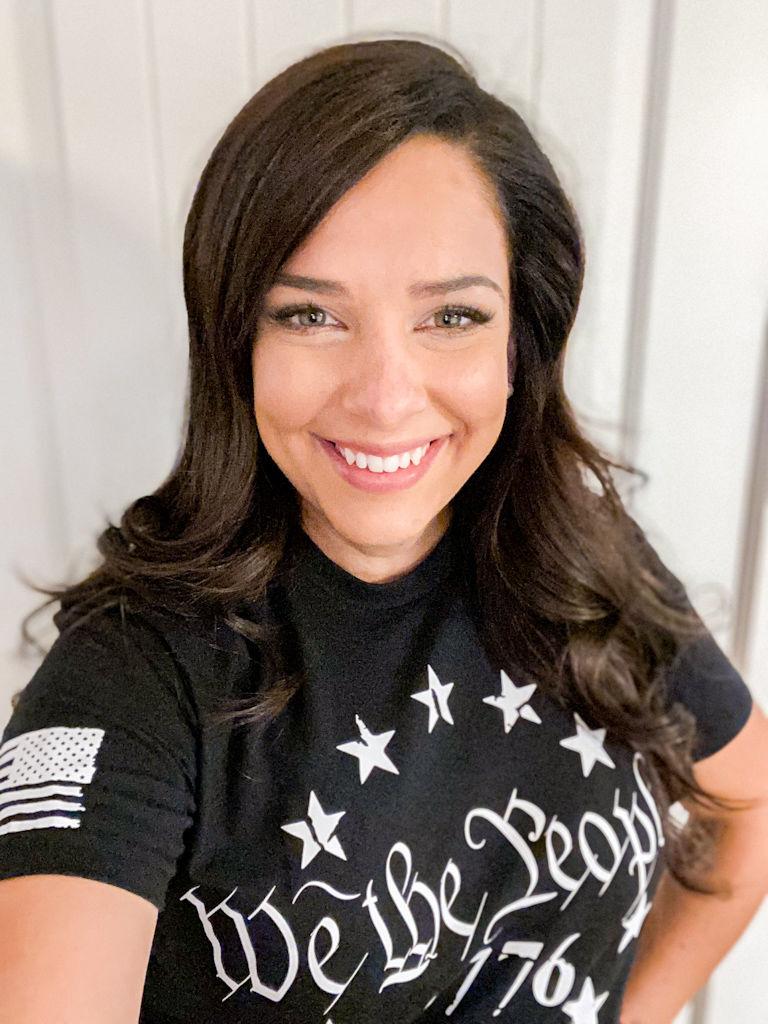 Erin Munson: I'd like to see us get our water and sewer figured out so we can sustain the residents we have before growing beyond our means. I'd like to see a new city park put in and have two areas; one for toddlers and one for older children complete with sunshades to make summers more enjoyable. Lastly, I'd like to see our community come together, be more united and do more service in our town.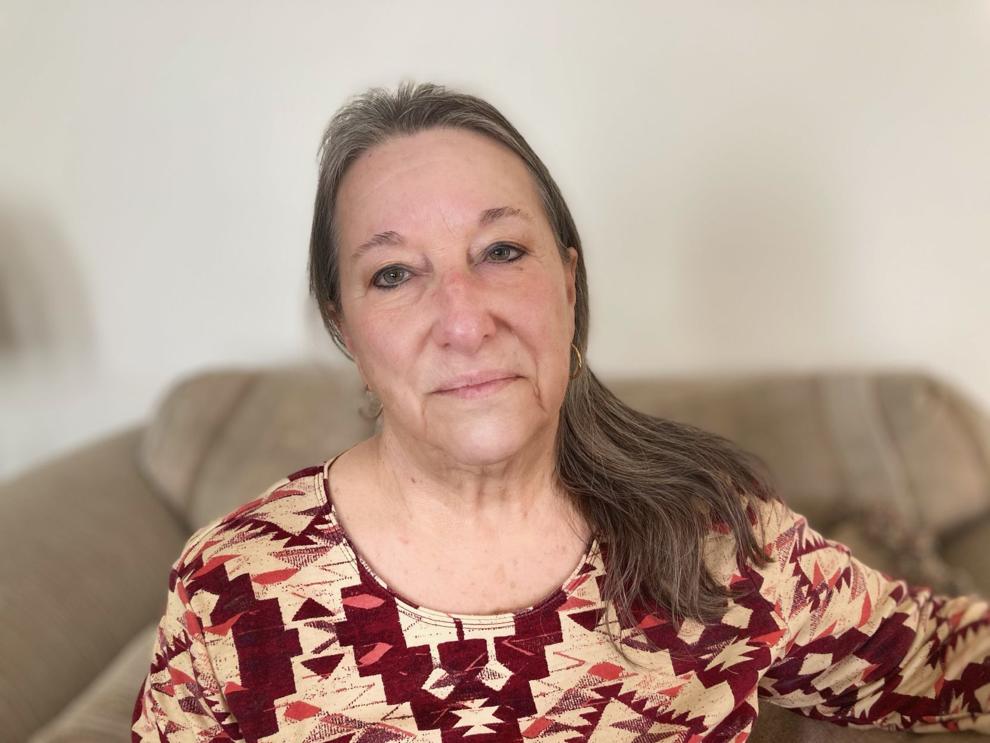 Tauma Noel: I would like to see our community come together moreover issues involving our growth. And to continue to be the community showing a generous heart.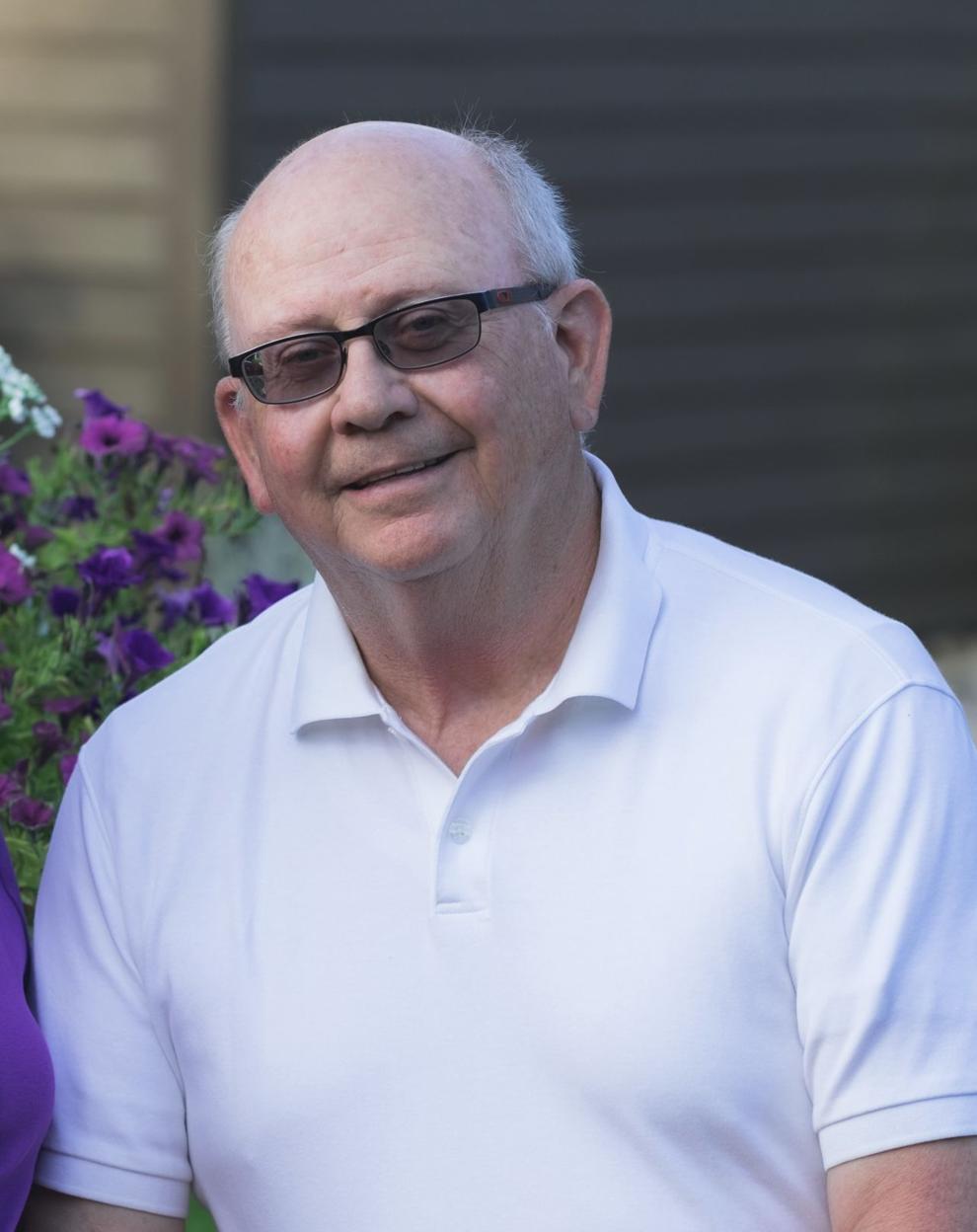 Stuart Parkinson: See answer to fourth question.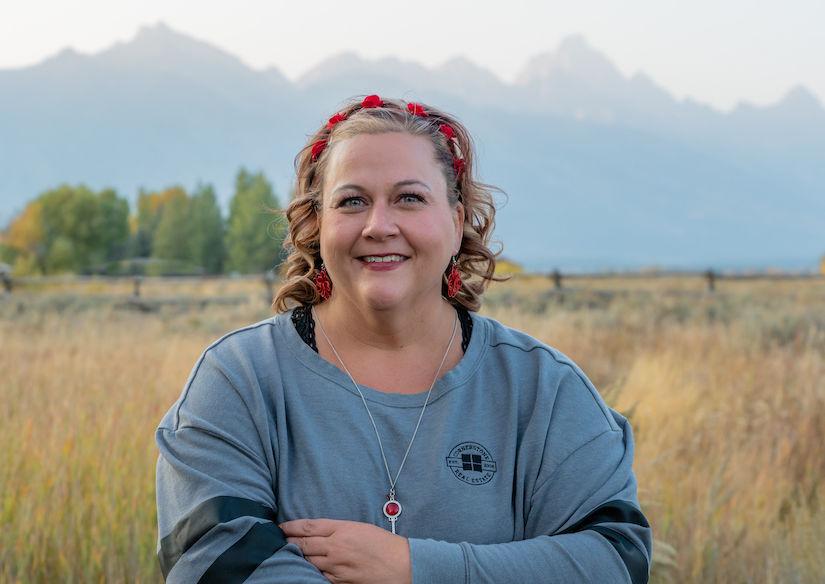 Tasha Siepert: I would like to see Franklin remain small as best as it can. I love the neighborly feel that we have in our community. I would like to keep our freedoms and I believe strongly in our constitutional rights as U.S. citizens. I want our children to also have freedom and be able to feel safe in our piece of heaven that we call home in Franklin, Idaho.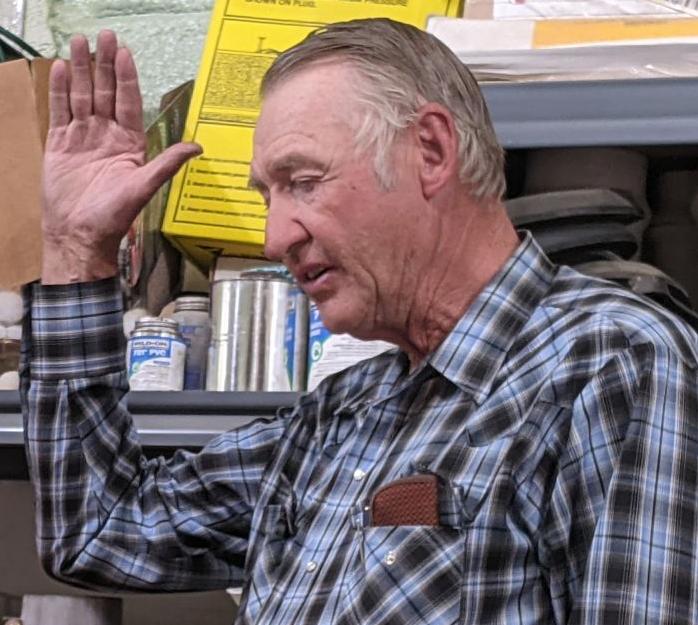 Kent Aston: To complete the water improvement project. to provide high speed broadband internet to all citizens of Weston that desire it.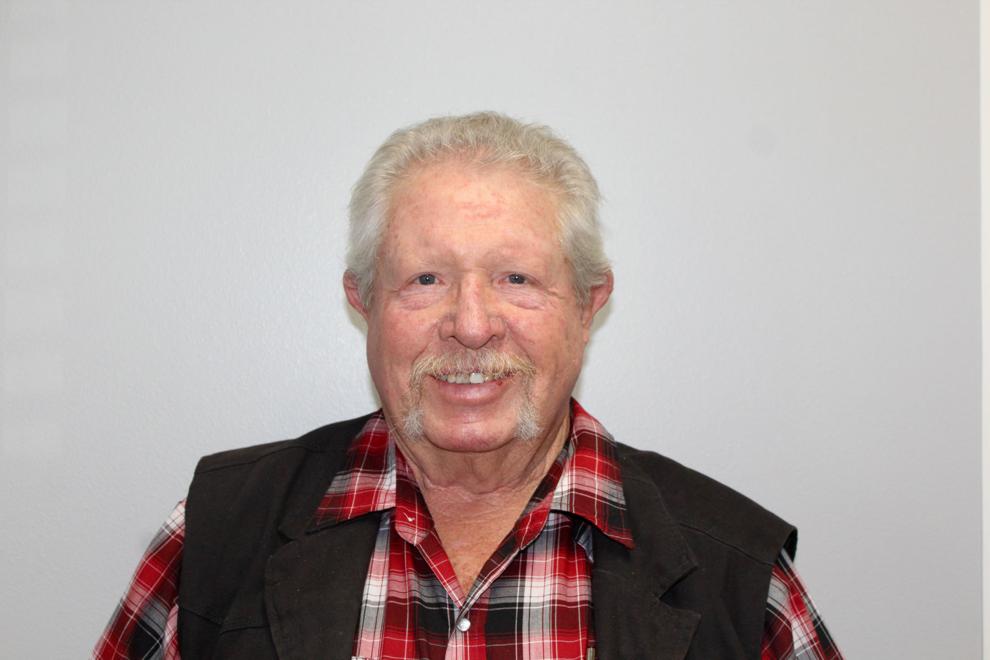 Stewart Bastian: To enjoy our community. It's a nice little community. I've lived in town for 42 years, but I've been there all my life.
Alex Buttars: Did not respond to any of the questions.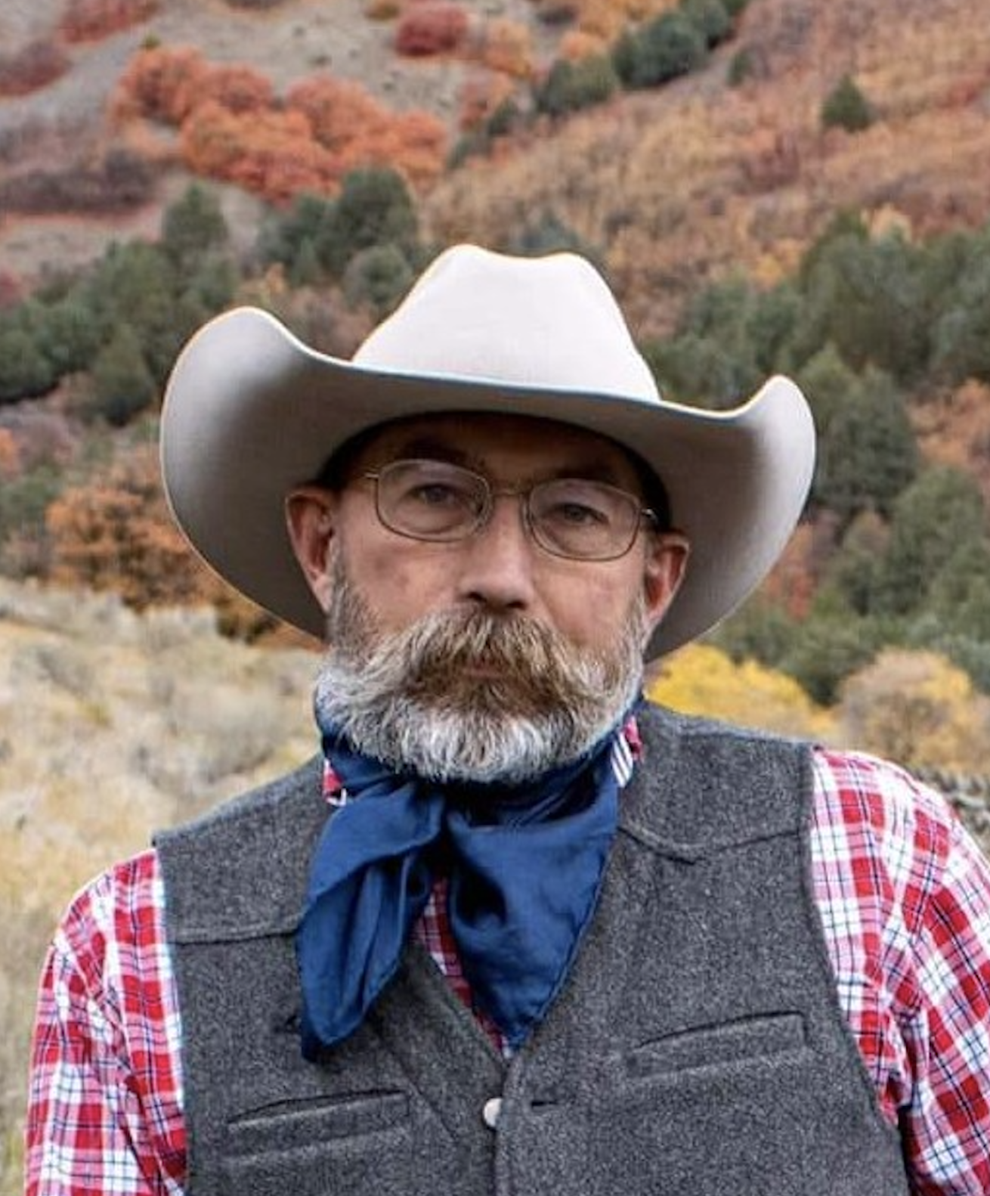 Morgan Purser: My vision for the future is for controlled growth. We as a council and a city must think and act strategically to maintain the Integrity of our small community.
Rebecca Roberts: Did not respond to any of the questions.
Tyson Schvaneveldt: Did not respond to any of the questions.
Dee Virile Christensen: Did not respond to any of the questions.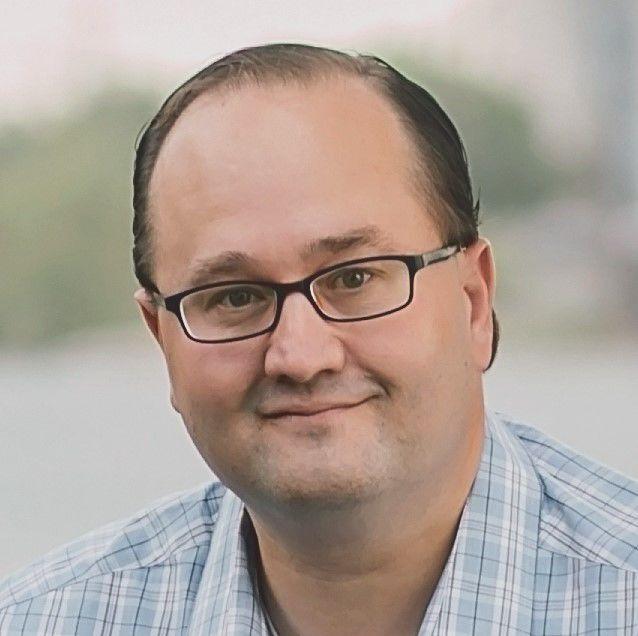 Brett Hyde: Keep Dayton the same agricultural community that we have been for years and years, but plan for the growth that will inevitably happen.
Zachary Cox: Did not respond to any of the questions.
Michael Hartvigsen: Did not respond to any of the questions.
Shantae Hartvigson: Did not respond to any of the questions.
Claire Hatch: Did not respond to any of the questions.
Jerry Hatch: Did not respond to any of the questions.
What do you think are the main issues facing your community right now and in the future?PRESTON
Steve Coleman: The main issues facing our community are still water, sewer and road\traffic issues. These are huge items on everyone's mind. They need to be addressed immediately if we will maintain our "quality of life" in the future. Growth and preparedness contribute to the main issues we are facing. The city currently sits under a moratorium banning all minor subdivision growth in the city. This causes the city to miss out on increasing the tax base and revenue generated by impact fees which we desperately need.
Saundra Hubbard: We want our city to grow, but our first priority should be and has to be, being prepared for it. You don't invite guests to dinner, wait for them to arrive and then figure out what you are going to fix.
Chris Larsen: The main issues facing Preston are the 50+ year old water lines running from the spring to the holding tanks, additional sources of water, aging infrastructure, the sewer upgrade, and the road diet.
Todd Thomas: The road diet woes and impact on our daily mobility is most definitely a forefront concern to me. I anxiously await the promised re-assessment and consultation with IDT. My list of grievances, questions and suggestions is ready and waiting for that important public discussion.
Allyson Wadsworth: Main issues to work on, I believe, are water, out-dated infrastructure and main street traffic.
Brad Wall: As our population increases so too does the demand on our infrastructure and resources. I see this as the most problematic issue that we face now and will continue to face in the future.
Mark Dietrich: growth, water and the ability to take care of current residents' needs because of our aging infrastructure. I would like to encourage the people of Franklin to be more involved in making decisions for the future. I would assist in getting ordinances in place to help build a regulated growth plan for Franklin.
Mark Drews: Uncontrolled growth of new developments and possible lack of infrastructure.
Lyle Fuller: Handling growth and development, including ensuring that sufficient water, sewer, and other infrastructure resources are available. Ensuring Franklin City residents have good access to police and fire protection.
Erin Munson: Water, sewer and outdated/not enforced ordinances.
Tauma Noel: Growth, water, sewer and most issues every small community has.
Stuart Parkinson: Things in Franklin City have changed quite a bit since I last served on the City Council in the early 90's. The city is faced with new challenges particularly relating to development of more water resources for the citizens. The water supply situation has been made even more relevant with the current drought situation. Developers are anxious to develop more and more property into housing (both single family and multi-family units). It seems that almost every acre within the city limits is being considered for near future development. I believe these are the biggest issues facing the city at the present time.
Tasha Siepert: I am newby that is running for city council, so I have not seen things first hand. I do know that I would like to work on getting a budget or helping with the budget for the city, along with concerns of water, building, etc.
Kent Aston: Manage growth of the city in such a way to continue the quality of life for all the citizens of Weston.
Stewart Bastian: as it has always been, culinary water and uncontrolled growth. When I was on the council before, we dug I don't how many wells, looking for water. We struck out a lot. This new water system, with water tank, that's really a good improvement. We finally got good water. Now it is keeping it. In the last meeting, they said they had a 20-year plan that included so many water hook-ups. There are only about five or six of those hook-ups left. So we only have a little to grow before the system is taxed again.
Morgan Purser: I believe the city of Weston needs to work on finishing the codification of ordinances and making sure the residents are aware of them. Second, I would like to find a better and more convenient way to pay for water for those interested.
Brett Hyde: Water is one of the biggest issues that the community is facing. I feel that it will continue to be a big challenge for all the communities on the west side.
What is your plan to handle those issues?
Steve Coleman: The city ordinances are far too cumbersome and restrictive, they're old. If elected, I will work together with city employees, including the city engineer and those appointed to Planning and Zoning to create an atmosphere conducive to expansion and growth while not overrunning those who like the small-town of Preston.
Saundra Hubbard: Water and sewer have got to be our number one priority. Will make sure the sewer project continues forward in the best, most fiscally responsible way, until it is complete. As we only have one culinary water source, I will focus on finding a second water source.
Chris Larsen: We have to be smart in the way that we approach these issues. It will be important to manage city funds and "live within our means" to work towards necessary upgrades. Changes can't be made overnight, but consistently making forward progress will get us there. I would like to keep the public informed of what is happening and task city resources with continuing to secure any possible grants to help offset these costs. The road diet is a hot topic around town, and isn't the right solution for Preston. Since it is a state road I would continue to pressure the state to revisit the road diet as they "promised" they would.
Todd Thomas: We have applied for a Community Development Block Grant in the amount of $225,000 that if awarded will be highly instrumental for the list of projects slated for next spring. I am ready, willing and passionate to continue serving our community.
Allyson Wadsworth: My goal is to continue working with state representatives so the city is aware of all and any possible money that is available for Preston's needs, along with getting the foundation coordinated so we can possibly acquire grant money to support them. I would like the state to communicate with the mayor and council to discuss options for main street.
Brad Wall: Many of the tools are already in place to handle these issues. Developers of new subdivisions of five or more lots are already required to install water and sewer lines, sidewalks and roads, which are then dedicated to the city. The city, therefore, is not burdened with the initial cost and with the increased tax revenue is able to maintain those new improvements. New subdivisions are also required to provide secondary water for the lots. The existing roads, sidewalks, water and sewer lines continue to age and need constant attention. I would prioritize preventive maintenance to keep these systems functional for as long as possible without incurring the much greater cost of total replacement. The plans for the new sewer plant are on target and that should take care of those needs for years to come. My greatest concern is with culinary water. Right now, as it has been for roughly the last 100 years, our sole source of culinary water is from the springs in Cub River and that is a finite resource which is already tapped out at the peak season of summer. I would prioritize the development of a robust second source of culinary water that would provide both an emergency source should the primary source fail, and would also allow for growth, which is inevitable.
Mark Dietrich: We need to continue with current plans of using the resources we have by developing the springs or developing new wells to ensure that we have needed water for Franklin City residents. I would like to help develop a plan to take care of the existing sidewalks and roads that are in need of repair. We need to go through current ordinances, receive ideas from the community and make necessary changes to help preserve the rural feel of our town.
Mark Drews: get as much citizen input as possible and have a defined outlook of what the community should like 20-40 years down the road.
Lyle Fuller: I support reviewing the existing Franklin City code, and updating it if necessary, to ensure that current residents are not unduly negatively impacted by new development. I would be interested in exploring available options for police and fire protection, including putting a fire sub-station in Franklin.
Erin Munson: Planning a committee for our ordnance's and get the residents involved with their input so we can better serve them. I would continue to make sure our current water projects are finished so our current residents are taken care of.
Tauma Noel: I would ask the citizens of franklin to come to the city council meetings and give us their ideas and input. Help us with discussions about Franklin's future.
Stuart Parkinson: I think the city needs to make sure that the city master plan is kept as current as possible. The city zoning ordinances also need to be examined to determine if they are properly set up to manage growth, making sure that our resources match the demands that are created as more housing is developed. I believe the city has begun the process of evaluating its zoning ordinances.
Tasha Siepert: I want to be the voice to people that live in our community. We the People is what I strongly believe in and want to act on behalf of them on the decisions that are being made for our community.
Kent Aston: To ensure we have the infrastructure in place to support the growth that will occur.
Stewart Bastian: Be diligent, work on it and not let out too many hook-ups. I'm not opposed to growth, but we need to control it, so we don't have the traffic issues Logan has.
Morgan Purser: I'm open to discussing new ideas and better ways of making educated decisions for Weston, with the mutual respect of councilmen and citizens, validating the concerns of the citizens of Weston.
Brett Hyde: The first action that needs to happen is to drill the additional wells that we have water rights for, then figure out a systematic plan to protect that water, and allocate water permits accordingly.
Why should the public vote for you?
Steve Coleman: My understanding and appreciation of our piece of Cache Valley and its rich offerings are the driving force behind my desire for community and civic involvement. I have a passion for growth, improvement and service and I am dedicated to contributing to the vibrancy, strength, and preservation of Preston as one of America's greatest small towns.
Saundra Hubbard: My husband and I bought a business in Preston in 1971 and my motto has always been give back to the community that supports you. I have and will continue to support this community.
Chris Larsen: Preston is my home and I plan to keep it that way. I will conservatively help manage city funds so the city will remain solvent and prepared for future challenges and opportunities. I am not a career politician and do not think Preston needs any of those. I will follow state codes and city ordinances to protect the city and taxpayers. I will work to uphold, amend, or add common sense city ordinances. I would appreciate your vote on election day and look forward to the opportunity to serve this great community!
Todd Thomas: First and foremost I want to express my sincere feelings of gratitude for the opportunity I have been granted in serving as one of your city council members. In the beginning I promised to ask the hard questions necessary to make the best decisions for the residents of the great city of Preston. I hope you feel that I have come close enough to fulfilling that promise to deserve your vote once again. As a city, we are on solid financial ground. Indebtedness incurred for past infrastructure projects is well on its way to full repayment. The very significant and necessary wastewater treatment facility upgrade is also on track and financed affordably. In part due to the $1 million loan forgiveness obtained from the Governor's office, via the lobbying efforts of current city staff and administration. I feel my experience from the beginning of this process will be valuable going forward.
Allyson Wadsworth: Well my short answer is because I love the city and I have a desire to serve, and will do the research and homework necessary to help achieve my vision for the city. Long answer is the short answer along with I'll spend the time to move the city forward while staying true to our hometown traditional roots. The experience and knowledge I've gained over the last six years will be beneficial and I would appreciate your support.
Brad Wall: I am fully vested in this community. I owned and operated a business here for 10+ years, have been committed to volunteer work as a member of the Lions Club, Rotary Club, Festival of the Lights committee, business association and more. I served a term on the City Council from 2016 to 2020 and demonstrated my ability to prepare for each issue that we faced and would continue to do that if elected. I would not make decisions or cast a vote based on what is best for me, but would always look out for the greater good.
Mark Dietrich: I feel I will be transparent with the community. My experience in construction and problem solving will be beneficial in making decisions. I have lived in Franklin for 29 years and it has been a great place to raise my family. I hope to help keep it a great place for you to raise your family. Thanks for your support.
Mark Drews: Eager to learn and willing to help the city progress.
Lyle Fuller: I am running because I care about our community and want to see it thrive. I do not have any "axe to grind." I have always been oriented towards community service, and I believe my years of experience serving as city attorney for various cities gives me a unique and valuable perspective on what makes an effective local government.
Erin Munson: I am a hard worker and I listen. I want to hear concerns and find solutions. I don't want anyone to feel they weren't heard or that we as a council don't care. I like to get things done if there is a task at hand and I'll see it through until the end. I know I add value to this community and I want to be an active part of making and keeping Franklin the special town it is.
Tauma Noel: I have been on the council for a year and have learned a great deal about what it takes to keep our city going. I would ask for your vote to continue giving Franklin my best.
Stuart Parkinson: I was asked to comment on why the public should vote for me. I'm not sure how to answer that question. I believe all those who are running for Franklin City council are good, honorable and qualified people that have the best interests of the city and its residents in mind. I've had the privilege of living in Franklin for 54 of my 66 years. I loved growing up in Franklin. I spent a few years in different areas, but I was always looking for a way to get back to the town I love. I'm anxious to preserve the wonderful feeling of friendliness and unity and that this small Idaho community provides.
Tasha Siepert: I was not raised here in the area, but I love it! When I bought my home in Franklin, I learned that my great-great grandfather was one of the founders of Franklin, Idaho. His name is Samuel Rose Parkinson, my maiden name is Parkinson. I thought it was awesome that I had bought a home where my family roots are from. This has given me much more ambition and strength to want to make Franklin the best place to live. I believe in Freedom of choice and I would love your vote!
Kent Aston: I love this community and want to represent all the citizens' interests as we strive to improve the city.
Stewart Bastian: I've got the interest of the community at heart and a history and experience with city business as I was a city councilman for 12 years. I think things are nice in Weston. I just want to keep our community the nice community it is.
Morgan Purser: As a citizen of Weston I understand the values and concerns of the community, knowing that the councilman works for the residents of Weston and is the voice of the residents.
Brett Hyde: I am willing to serve and navigate the challenges that will present themselves to the Dayton community.
Reid Olsen: I am running for Dayton City council to give back to the community that I have enjoyed living in and being part of for the past 28 years. I hope to help the community keep growing in a positive way.
There are no challenged races in Clifton.