Josh, Jared and Aaron Hatch are "elkaholics" said their dad, Brent Hatch. They love hunting, they love guns, but they didn't love the bipods they were using in their sport.
"Most bipods on the market are military designed," said Brent. They work and are durable, but you have to be tough to use them, and they are clunky, he said.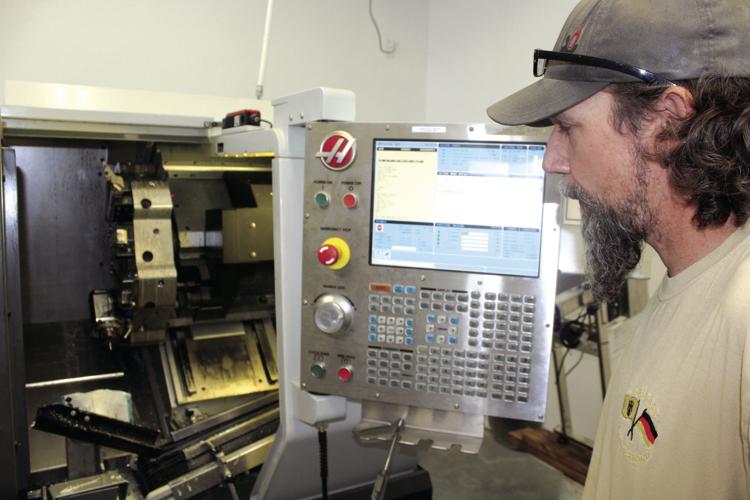 "Our biggest issue was versatility," said Josh. In his experience, most bipod height ranges are fixed. So one used in the prone position would not work for sitting or standing. He remembers hauling a bipod with him on a long hunt then when he needed it it wouldn't adjust to the height the situation called for. "I ended up using a backpack (to support the firearm). I thought 'It was pointless to carry that (bipod),'" said Josh.
There had to be a better way to design a bipod, the brothers thought, so they put their heads together and designed one another brother, Ammon, calls a "revolutionary shooting platform."
It mounts on a picatinny rail, so a hunter doesn't have to carry a gun attached to the bipod all day.
"That's a huge advantage, and other bipod companies use that too, now," said Josh.
Another "huge advantage" is that the bipod's telescoping legs extend from 6" — 56" off ground and everything between. The legs lock automatically, wherever one stops pulling on them, so they can be set up on uneven terrain.
Conversely, they will collapse into a small space that is easy to carry. Between those telescoping legs and the ability to rotate them 180 degrees, a stable platform can be found on any terrain. It is so versatile that it can be configured as a bipod, monopod, or shooting stick," states the brothers' website, Hatchoutwest.com.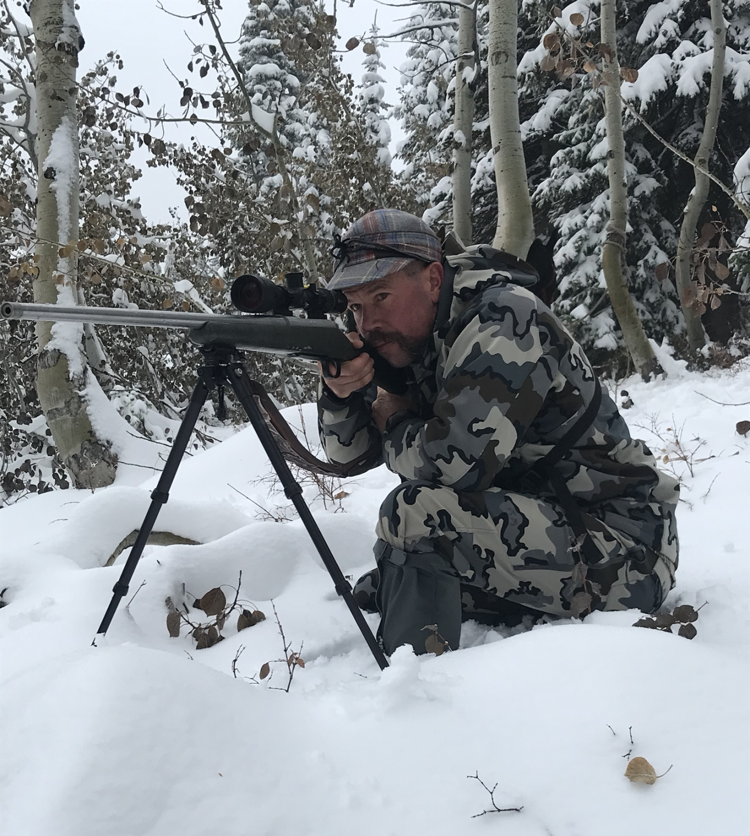 "It's a game changer. It's almost not fair. There's never been a shot I couldn't take," said Ammon. He'll use it to rest his binoculars on as he glasses for game. "It's crazy how many uses there are for it," he said.
In a review left on Outdoorsmens.com, David Richard Sudweeks praised the bipod. Having used it for two years, he described it as "the fastest, most efficient, and versital bipod I have owned, or have seen."
The 10 years since Josh, Jared and Aaron decided they could make a better bipod, have been full of trial and error. "It's been a rough road getting here," said Josh. Once they had their design, they had to find a way to actually make it. Development involved "crazy costs."
"Jared, Aaron and I bought a $600 lathe from Harbor Freight to figure out the locking mechanism on the legs. Then we went to machine shops, and couldn't afford to go that route, so we saved our money to get a mill. Then another lathe. Now we have five production machines," said Josh.
"The patent process was quite an experience, too," he said.
After their day jobs (Josh heads an asphalt crew for Logan City, Aaron works as an electrician in the Preston School District and Jared lays carpet with Ammon and another brother, Todd) they and their families assemble parts in their individual homes.
"Now we have a pretty good demand for them. My dad, my kids, my wife, my nephew — everyone pitches in where needed. That's the growing pains," Josh said. They call themselves Hatch Out West.
Recently all the Hatch brothers built a building to house both Hatch Out West and Hatch Flooring, on 800 North in Preston. Having a space to bring all their machinery and supplies together, as well as space to assemble the product will help the family keep up with a demand that has doubled every year over the last five years, said Josh.
Hatch Out West received 65 orders in one day recently. Last year they filled orders for 700 Hatch bipods — that's what they are called in Muley Crazy, a publication produced by a hunting guide and friend of the family in Kanab, Utah. Ryan Hatch (not related) has written articles on the bipod and tells his customers it is "by far the best bipod on the planet."
Through him and a couple years demonstrating their invention at a hunter's expo in Salt Lake City, word has travelled fast enough to prompt the full scale production the brothers are moving towards.
"This building will make a difference because we can get all the machines together. That's kind of what we've been waiting for. ...We are hoping this can continue to be a family-run business. We'd like to someday do it full time — have something we can leave our posterity," Josh said.
Even so, the brothers aren't through innovating. They have several hunting and outdoor ideas Josh hopes they can chase down once they get this product in a stable stage of production.
"We've got a lot of other things/ideas we want to develop and put out on the market... a few more avenues we'd like to take this business, as far as the hunting world and shooting world goes," he said.
Whether the Hatch brothers have a long-standing business ahead of them or not, what they do have is a level of family unity that is rare in the world.
Working with brothers, "can be a challenge — everyone warns you of that. But it can be rewarding too," said Josh. Their biggest challenge has been communication. "We decided we have do to a better job with everyone knowing what's gong on. Everyone has their own stage of the bipod they are in charge of, and once we got that figured out, everything went smoother," he said.