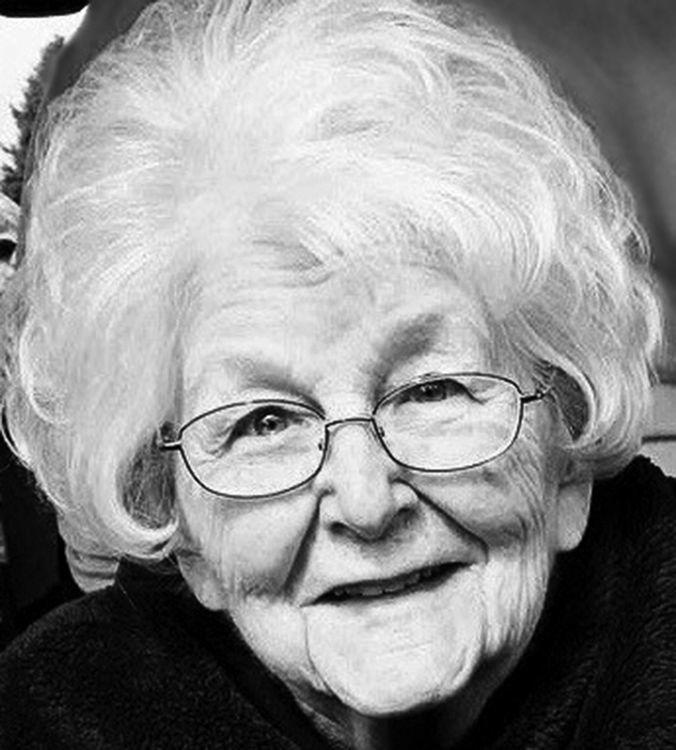 Joann Lynn Penrod, age 85, passed away peacefully on Tuesday, March 3, 2020. Joann was born April 28, 1934 in Lovell, Wyoming to Evan Lynn and Myrtle Olsen. Her father died when she was only one year old and she was raised by her grandparents, Orvel and Hulda Lynn. Joann lived her early years in Lovell, Wyoming and then the family moved to Compton, California where she attended Compton Community College. Joann met her future husband Dallas, when he was serving a mission for the Church of Jesus Christ of Latter-Day Saints in Southern California. They were married on April 28, 1952, in the Salt Lake Temple. During the early years of their marriage they lived in Lakewood, California, where Dallas was employed by Douglas Aircraft in Long Beach.
The family then moved to Brigham City in 1963, to run the family business, Penrod's Lock and Bike. After working at the IRS for a few years, Joann joined Dallas working at the Cooley Hospital and then moving to the new Brigham City Community Hospital where she served as the administrative assistant to the administrator. During her time at the hospital she helped "train" six administrators. While working at the Brigham City Community Hospital she received the Dr. Frist Humanitarian Award for outstanding care and service to the community. In 2014, Joann also received the Mayor's Art Award for her service on the board of the Brigham City Museum of Art and History and also for her work with the Academy Square Project. She was active in politics and would do whatever is necessary to get her candidate or favorite cause in front of the public. Joann and Dallas served missions together in Anaheim California, Temple Square in Salt Lake City, Martin's Cove in Wyoming and at the Family History Library in Salt Lake City. Joann and Dallas were also recognized when they were chosen to be the Grand Marshals of the 2015 Peach Day Parade. The theme of Joann's life can be summed up in one short phrase, "Love One Another."
Joann is survived by her children: Connie (Dell) Spanish Fork, Bart (Becky) Brigham City, Utah, Larry (Lynette) Kaysville, Utah, and Richard (Mary) Clifton, Idaho. Her husband Dallas passed away in February 2019. They have 21 grandchildren and 55 great grandchildren.
Family and friends can greet the family at Myers Mortuary, 205 South 100 East, in Brigham City on Wednesday evening March 11th from 6-8 p.m. and Thursday morning from 9:30-10:30 a.m. at the Brigham City Utah North Stake Center located at 620 North 300 East in Brigham City. The funeral will begin at 11 a.m. Interment will be in the Brigham City Cemetery.
The family would like to give a special thanks to the many doctors, nurses and staff at the Franklin County Transitional Care Center in Preston, Idaho for their outstanding care and love they provided Joann during the past 17 months.
Interment will be in the Brigham City Cemetery.
Condolences may be sent to the family at www.myers-mortuary.com