LaRee Westover feels that she, like Robert Frost, has taken "the path less travelled," and it has made all the difference.
She has been a midwife. She has been a home schooling parent. She is a business woman, a wife, a mother, and grandmother. But at the heart of all she is, and has been, she says, is a teacher. And it is to "all who have the heart of a teacher" that she dedicates her new book, "Educating."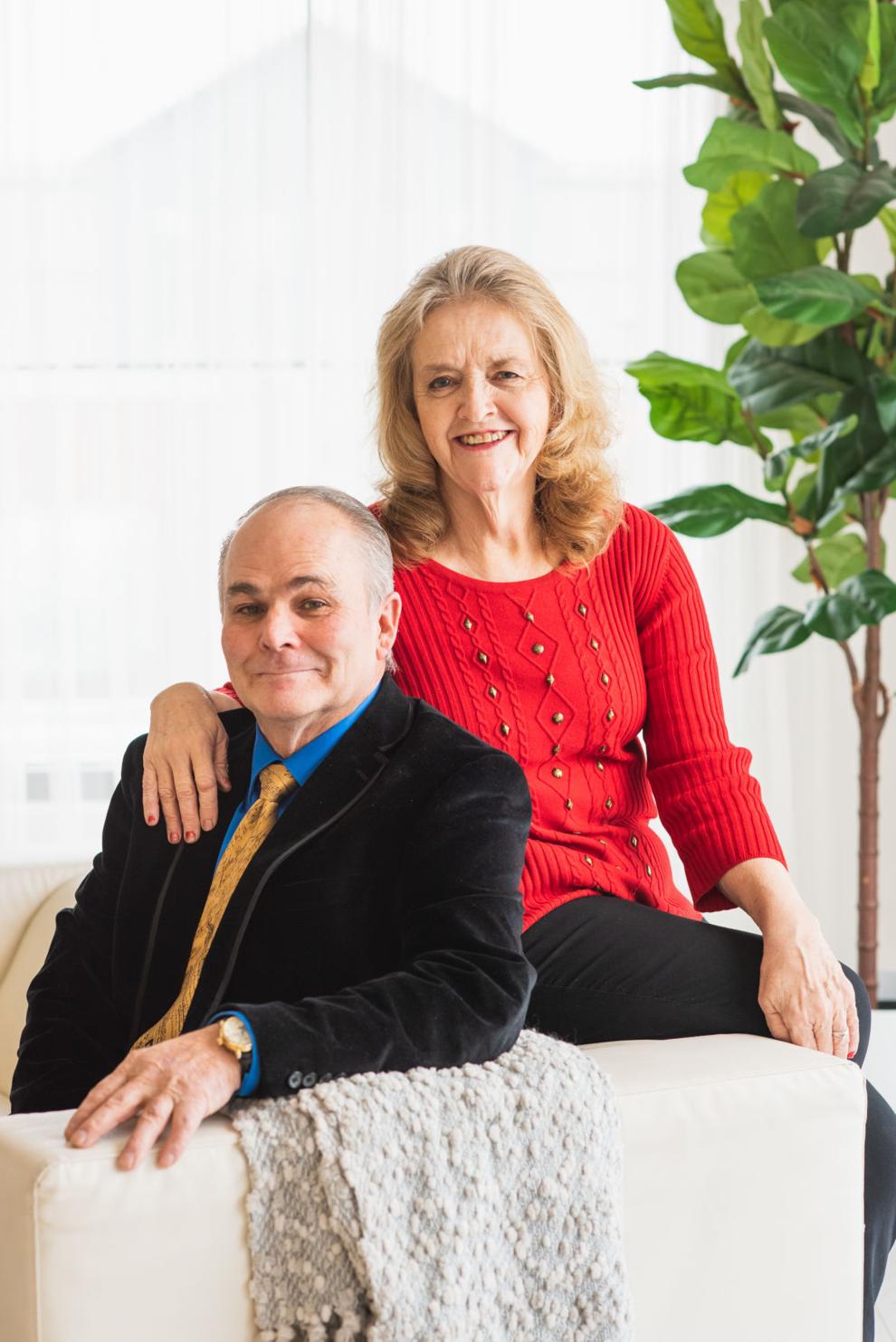 "I have drawn from my collection of loose notes, poignant personal memories and pages of journal entries. ...I hope that the principles, coupled with the events and difficulties of my life, may inspire those who have chosen to live their lives differently from their neighbors," wrote LaRee in her book.
Book by Franklin native gets international attention. Click here: https://bit.ly/2SGnps3
If she could only share one principle, it would be that: "it is okay to choose differently, to be who you really are."
Although LaRee has had the book in her mind for years, two years ago she quietly began putting in words the attitudes and ideals that she employed to teach six college students, three of which hold PhD degrees. They are her children. One of them holds international acclaim for writing her own book. "Educated" was written by Tara Westover.
Taking a break from a recent class she was teaching as part of her successful business, Butterfly Expressions, Westover explains that she hopes her new book will encourage parents faced with the new normal of online, at-home schooling, that they can do more good than they know.
"The educational changes being implemented as a result of Covid-19 are changing perspectives about education. Parents everywhere are now carrying more of the responsibility of educating their children, and they are discovering how challenging— and how rewarding—it is to interact with your children in this way day in and day out. I see parents having the same desires for their children's educations that we had in our day," LaRee has said.
LaRee's first two children were attending public schools, but when her third child became physically sick from anxiety about kindergarten, she decided she could provide a better atmosphere for him to learn at home.
Over time, she taught all her children. She recognized that most of them came with ADHD, and one came with a variety of learning disabilities. But the kids never knew it. To their mother, her children's challenges weren't disabilities. They were merely differences in how individuals learn.
"I didn't learn like other people, but it was fine," she said her son with learning disabilities told her. "I don't think it ever occurred to him that he couldn't learn. He learned differently, but he had his own talents and abilities."
Since this child was not going to learn the way the average child did, LaRee found new ways to engage him: games with his older brothers.
"They would cut letters out of sandpaper so he could feel them." She also discovered that letters in the color green were easier for him to remember. That child was a tactile learner.
Another child learned "upside down, hanging from a swing set." The point, she said, is that everyone can learn, they just learn their own way. "ADHD is not a disease. Its genius intellect. They are the most brilliant kids on earth, that's why they can't hold still," she said.
One son called her three days into a special program for giving mechanical engineers opportunities to apply the principles they'd excelled at on paper. "He was bored silly," because he'd already learned what they were trying to teach as a kid helping his father build hay sheds, build fences and other hand's-on activities.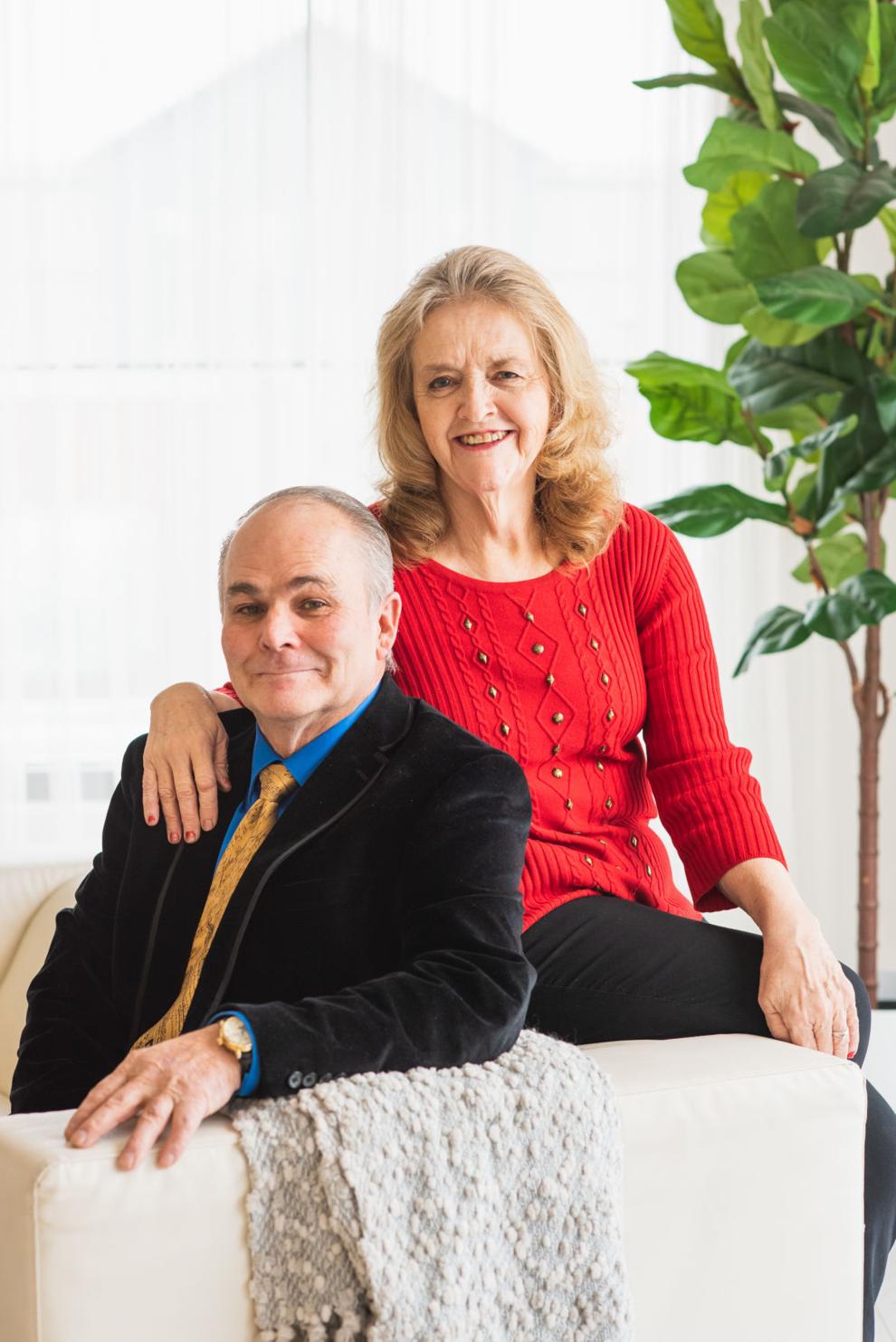 That way of learning, she said, was really no different than the way her father taught her. A postal worker who received his high school diploma when he was 90 years old, Richard Hunt inspired LaRee with tales of Roman history as he peeled apples with his daughter.
Today, LaRee's daughter and partner, Valaree Sharp and teaches her children at home, as do others of her children.
"Homeschool is only hard with the first one because after that, you've got the older children to help to teach the others. And they learn it. When they have to teach it, they really learn it," Valaree said.
Learning is one thing, however, and testing is another. To help her children pass the tests required to gain college entrance, she said she took a year just to teach them how to pass tests.
Her main educational desire, is that children learn how to think, she said.
Another portion of LaRee's book addresses her experiences as a midwife, and healer through her herbal remedies. Included in the book is a chapter on the premature birth of one of her grandsons.
"He slipped into this world at one pound, 14 ounces," during one of the worst winter storms she remembers. Keeping him alive required getting him and his mother from home to the Franklin County Medical Center. LaRee delivered two children at a hospital herself, she said. It took time, she said, for her to feel confident enough to handle a delivery herself.
The prevailing attitude that has guided the path she has taken, she said, is the idea "I can do it, myself."
This isn't LaRee's first book. She's written four others about various aspects of applying herbs and essential oils for better health. Despite her excitement for having completed her memoir, LaRee said she does have concerns.
"It may make my daughter mad," she said. It doesn't fit the narrative found in "Educated."
Furthermore, since that book captured the attention of the world, LaRee and the rest of her family has been continually faced with the dim view many readers of the book hold for her and her husband's views and way of life.
For eight years in a row, Butterfly Express, which was founded by LaRee but is now owned by Val Westover, enjoyed 30%-50% growth each year, said Valaree, but business fell off once "Educated" gathered a large audience. Westovers have been thankful they have been able to keep their 25 employees busy. This year business is gaining a little, she said.
The woman Tara Westover describes as a powerless wife who buried her worries in herbal concoctions in "Educated," has a completely different view of herself.
"I want to tell the story of my life as I really lived it. I want my grandchildren to know who their grandmother is and was, and I want to be a force for good in their lives. Also, I feel a compelling desire to shine a light of accuracy on homeschooling, herbal medicine, and the living of a conservative and Christian way of life," LaRee writes on the Indiegogo website where her book is being pre-sold.
"I hope this modest memoir may bolster someone's resolve to achieve their own goals in spite of naysayers and roadblocks," she writes.