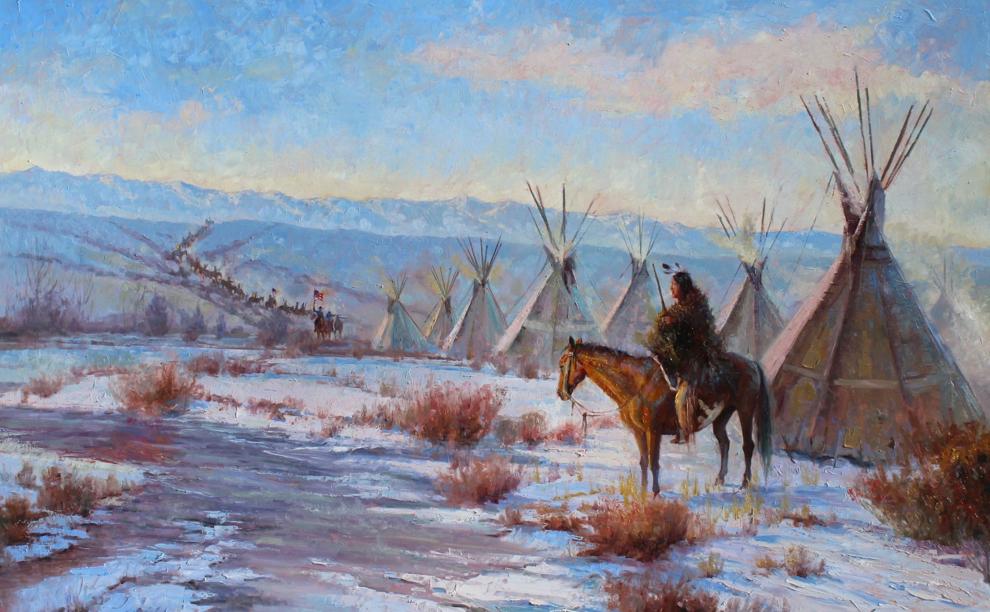 A new mural painting titled "The Bear River Massacre" created by Rick Kennington, will be unvelied at the Hutchings Museum and Institute in Lehi, Utah on Saturday, Jan. 16 at 11 a.m.
The public is invited to join online or in-person to hear the history of this Native American event with the artist and Darren Parry, a member of the Tribal Council of the Northwest Band of the Shoshone Nation.
Kennington, a Star Valley, Wyoming native, is passionate about western art and the cowboy lifestyle. After reading Parry's book "The Bear River Massacre: A Shoshone History," the artist was inspired and the museum saw an opportunity to combine Kennington's talent with the realities of the event. The book is available at The Preston Citizen.
"It's us being able to tell our story from our unique perspective," Parry said. "And when you give people a voice, especially marginalized communities, a voice is really powerful."
 "Art has a powerful way of communicating to the human soul, more powerful than words in many cases. When people look at the painting, I am hoping that people will ask questions about the actions of the past, but also ask questions of how we can make a better future for all people," said museum manager, Leah Stutz.
The event will be both in-person and available online at the museum's Facebook page. Masks are required if attending the event in-person.
Due to Idaho Governor Little's current pandemic guidelines, the Northwest Band of the Shoshone Nation will be holding its annual ceremony to honor the anniversary of the 1863 massacre on its own property and for tribal members only, said Parry.
The public will be invited to watch a video which will be made of the 2021 ceremony by a crew from Brigham Young University, and released online. The Citizen will report where once it is available.