Cache Valley Ballroom's annual "Dancing with the Stars" event was held April 23, at the Elwell gymnasium in Dayton. The fund-raiser featured 10 "stars" from the community who each performed a ballroom dance routine with a CVB dancer in front of a panel of judges and the cheering crowd.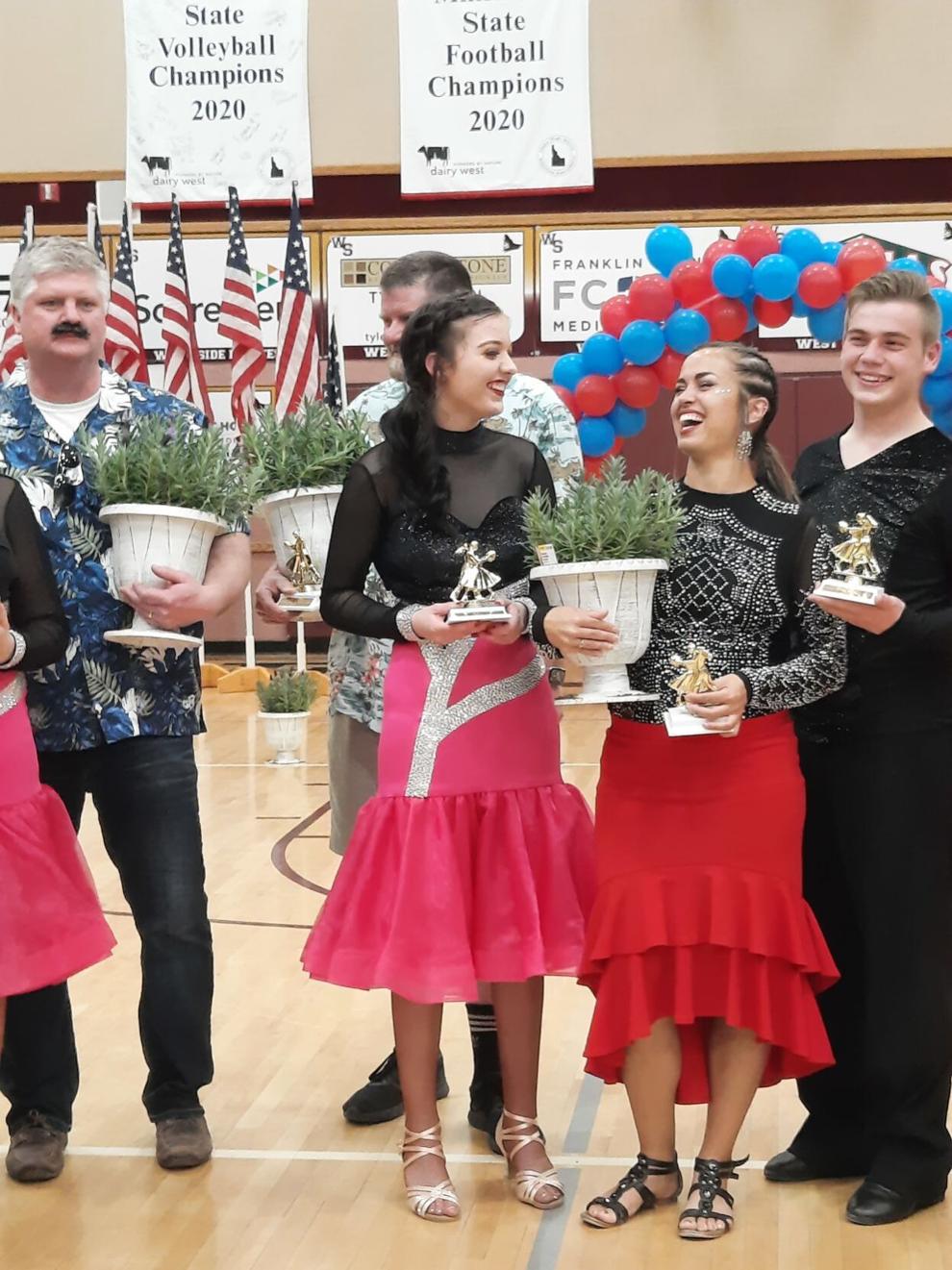 Meghan Parker of Preston won first place along with her CVB partner, Dallon Baird. They performed a foxtrot that included a tribute to Meghan's father, Eric Collins, a lifelong police officer who passed away from a brain tumor in 2018.
"It felt like the greatest honor to win because the other nine couples were all so amazing," Parker said. "Anything I can do to remember and honor my father and keep his memory alive is so important to me. My dad was my hero. This will be an experience I always remember and I'm so grateful for the opportunity."
Second place went to Westside's JoDee Cook and her CVB partner, Will Lemmon. They performed a Viennese waltz to "America the Beautiful." Amber Smith of Franklin County Medical Center won third place for the jive she and Cru Coats performed to "Boogie Woogie Bugle Boy."
Tifani Waechtler of Westside School District and Traven Garner won the "People's Choice" award for their quickstep routine to the song "You're the One That I Want," from the movie "Grease."
"It was fun to learn something new and challenging," Waechtler said. "I had a great partner in Traven, and I was so impressed with the patience and kindness of all the CVB dancers. They are so incredibly talented."
Local stars also included Brennyn Dunn, Bret Jacobson, Terry Larsen, Brandon Smith, Jan Taylor, and Chantee Wyatt.
Judges this year were Brodie Rallison, Emily Robinson, Laurie Hemsley and Stephen Rallison. Choreographers were Autumn Coats, Jessica Crosgrove, Mariana Hoopes, Laine Telford and Sherri Rallison. Rebekah Hobbs emceed the event.