Preston High hosted the 10-team Great Basin District Tournament on May 6, at the Preston Golf and Country Club. The top four teams and top four individuals qualified for the state tournament in Twin Falls on May 13-14, (scores not available at press time). 
Twin Falls swept both the boys and girls titles but for the first time in anyone's memory Preston's entire boys team qualified for the state meet with a third-place finish. They were led by Garrett Kelley's individual fourth place score of 80. Ethan Pearson scored 86, Garrett Ward 87, Jackson Porter 98 and Dixon Alder 100.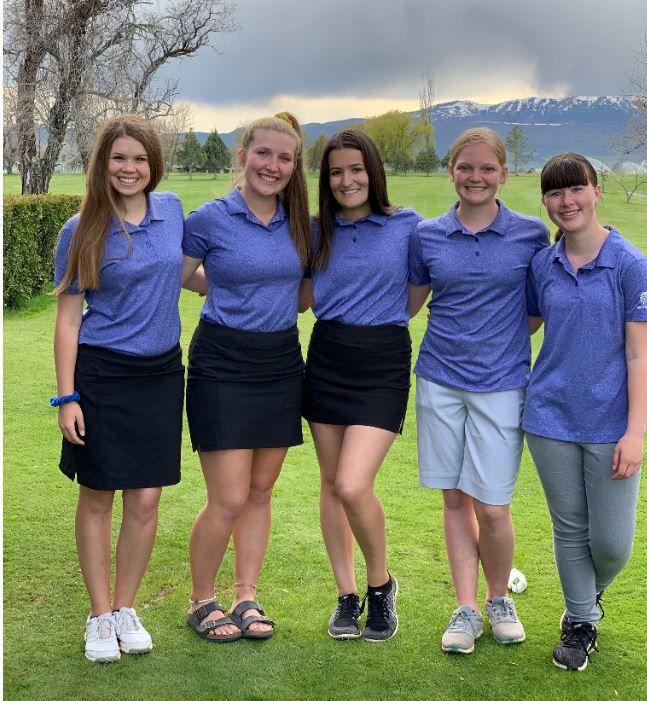 Twin Falls earned the top spot with 339, Minico had 346 for second, Preston 351. Pocatello edged Century and Burley who tied for fifth with 373, for fourth place with 372. It was the first time in 19 seasons the Diamondbacks haven't qualified for state.
The Lady Indians did not fare as well. They finished eighth as a team led by Sydney Kelley with a round of 111. Madison Hunn scored 113, Jaclyn Mickelson 119, Sydney Coburn 159, Makenna Coburn WD.
Twin Falls scored 336 for first, Pocatello second with 394, 3. Century third at 402, and Minico fourth with 423, Canyon Ridge was fifth with 440, Burley sixth at 471, Jerome seventh scoring 479, Preston carded a 502 for eighth and Wood River ninth with 563.